Looking for a place to get together with friends? That's just a little down the highway? I've found the place for you – it's Bubba's Love Shak.
Located just a short 25-minute drive south of
Myrtle Beach
, this unique restaurant has an eclectic atmosphere and spectacular views as it is located right on the
Murrells Inlet MarshWalk
. It's the perfect place to find a little bit of soul in the heart of Murrell's Inlet.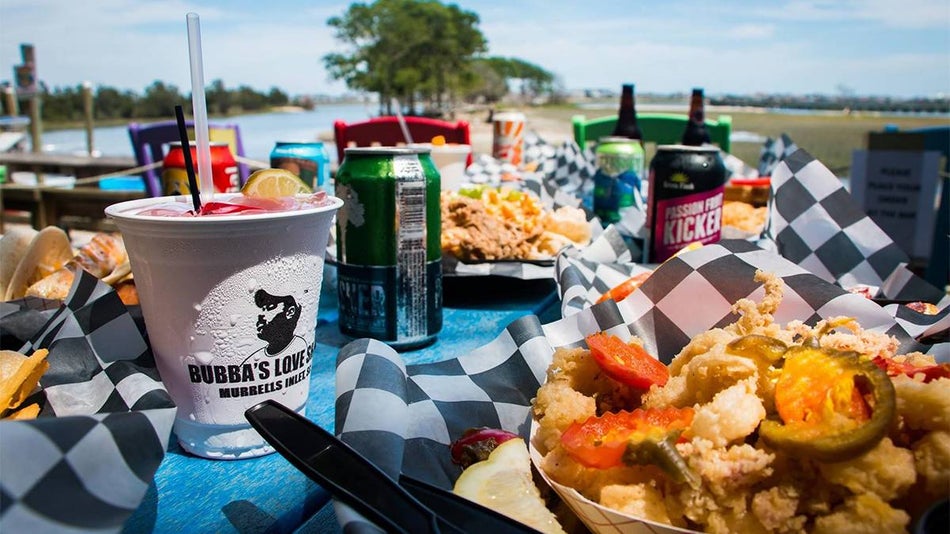 To truly appreciate Bubba's Love Shak, you need to know the history behind it. You see, Bubba Love is a real guy known for his outgoing, vivacious personality and is the inspiration behind the Love Shak. The motto of the eatery is "If you ain't happy, stay a while longer" and with the delicious food and tasty drinks, I did just that.
I dined at the Shak for lunch during which they offer lunch specials as well as a full menu. It was a gorgeous day with bright blue skies and plenty of sun and the lunch crowd was hopping, with about every patron opting to dine on the waterfront patio.
The eclectic atmosphere of Bubba's Love Shak carries over to its menu. Seeing as how I was on the coast I had to try the Shrimp Po' Boy and it did not disappoint. The portion size was more than enough and the shrimp, which were lightly fried to perfection, were complemented by the chewy yet toasty hoagie roll. The onion straws were tasty too, as were the hush puppies that were served complimentary.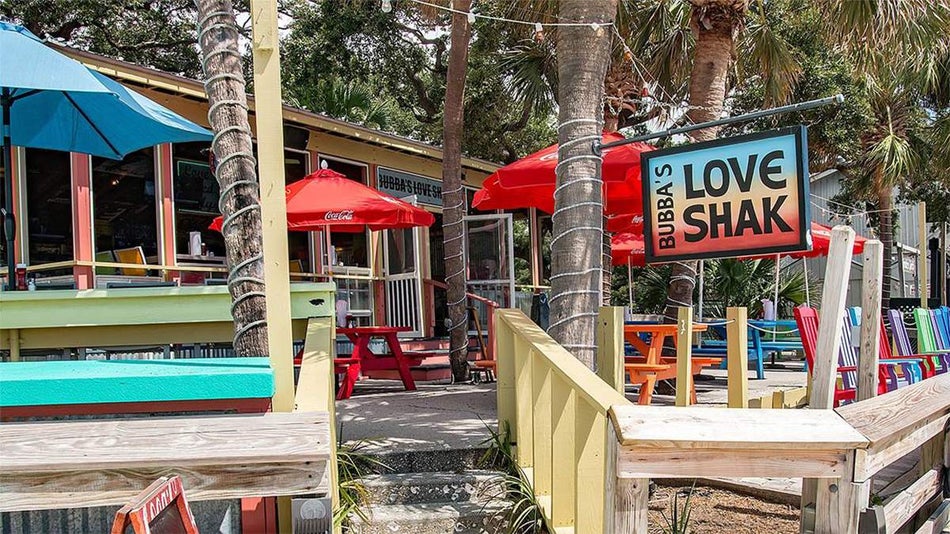 Bubba Love is also known for his "Bubba-isms" which are displayed throughout the vibrant interior. We all got a kick out of the mirror in the bathroom, which was frosted over and painted with the phrase "Baby Girl, You Look Fine!"  Gotta love it!
Be sure to make time for a stroll along the Marsh Walk after your Bubba Love experience.  It's a gorgeous natural area great for bird watching.  Simply the soak in the scenery and feel the love!