Mobsters. Murder. Massacres. Chicago's history is full of them! If you find crime fascinating, do not miss the killer Chicago crime tours.
Filled with facts and figures about Chicago's dastardly past, these crime tours bring you through the city's notorious neighborhoods and notable crime scene destinations.
For a glimpse into the eerie, wicked, and downright disturbing past of Chicago's mobs and crimes, book your spot for these 3 crime tours.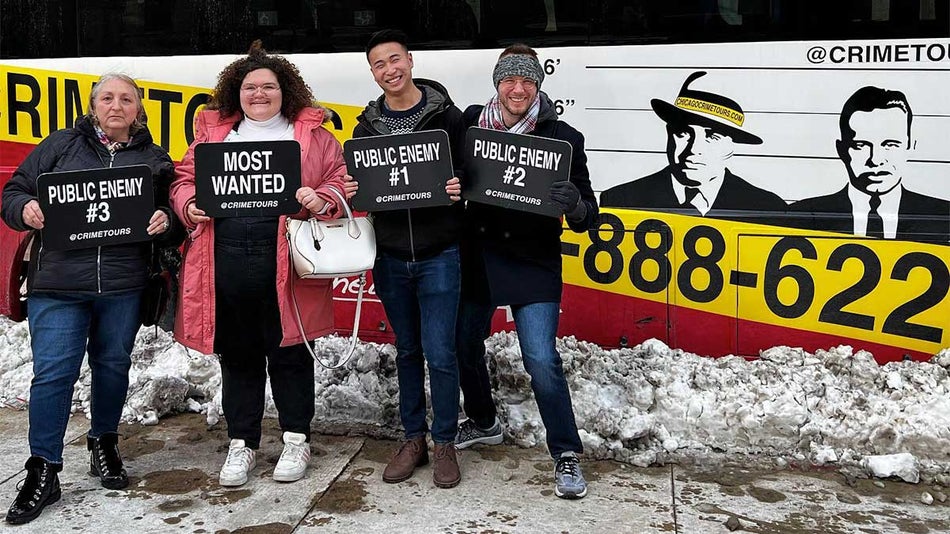 1. Chicago Crime Tours
As the most popular crime tour in the Windy City, Chicago Crime Tours is a jam-packed 90-minute tour featuring history about crimes from the 19th century to today. Tour guests climb aboard a climate-controlled bus and cruise through Chicago's once crime-ridden neighborhoods including the Magnificent Mile, Gold Coast, River North, and more. Don't worry! Al Capone and his crew are long gone, so you'll be perfectly safe exploring these areas of Chicago.
The bus tour includes stops at iconic spots where you can walk in the footsteps of some of Chicago's most famous crime scenes. You'll be able to see exactly where the St. Valentine's Day Massacre took place! Walk in the shoes of legendary mobsters such as Terrible Tommy, John Dillinger, The Untouchables, and more. Be warned: as you visit these sites you may feel a shiver down your spine!
While touring the streets of Chicago, you'll see notable sites including the Biograph Theatre, Holy Name Cathedral, Clark Street Bridge, and more. Remember to bring your camera! True crime fans will want to take their picture at these historic landmarks.
The Chicago Crime Tours meet at 163 E. Pearson Street across from the Water Tower Place. Several tours depart each day, but still fill up fast. Book your tour tickets today, that is if you dare.
Note: While this is a family-friendly tour, the mature nature of the tour is suitable for ages 6 and up.
2. Crime and Pizza Walk
Does the thought of solving crime make you hungry? If so, grab a slice of Chicago's finest pizza and learn about the legendary mobsters who once roamed these streets. The Crime and Pizza Walk is a 2-hour walking excursion beginning at Pizzeria Uno on E. Ohio Street.
On top of devouring pizza so good it ought to be a crime, tourists will stroll through the River North and Gold Coast neighborhoods. Along the way, you'll hear the stories of terrible crimes and the felons who committed them.
After all that walking and talking, you'll likely have worked up an appetite, again. Good thing the tour ends at another pizzeria! Do note the tour only offers cheese pizza. Gluten free options are not offered at this time.
The Crime and Pizza Walk tour by Chicago Crime Tours operates on Fridays, Saturdays, and Sundays only. Also, while this tour is also appropriate for families, it is not recommended for children under the age of 6.
3. Night Crime Tours
Get ready to hit the town in style, just like the Chicago mobsters back in the day, on the Night Crime Tours. This crime tour is for adults only (21+) and visits historic bars such as the Burwood Tap and Harry Caray's. Do these bars hold a special place in Chicago's criminal history? You'll have to wait and see!
On this nighttime tour of Chicago, you'll discover more about the Windy City's notable crooks, scandals, and mobs dating all the way back to the 19th century. You'll want to bring a fully-charged camera to document your tour! How many people can say they've set foot in a famous crime scene before?
This tour is operated by Chicago Crime Tours and also meets outside of 163 E. Pearson Street. Look for the black Windy City Limousine bus with yellow crime scene tape. You can't miss it!
While this tour stops at legendary bars and venues, drinks are not included in your tour ticket.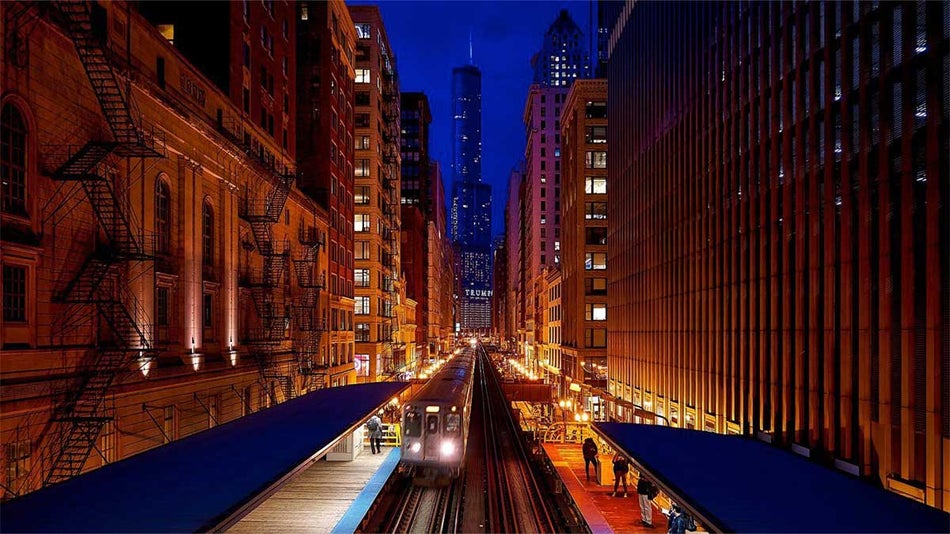 Tips for Experiencing Chicago's Crime Tours
It would be a crime for you to have a bad tour experience. With our tips in mind, you'll be ready for a fantastic tour full of mystery and mobsters.
Dress Appropriately
Chicago weather can be a bit unpredictable. It is recommended that guests dress appropriately for the weather conditions. While some Chicago crime tours are on a bus, guests do exit the tour bus at specific stops for an immersive experience. Guests should also bring a light jacket as the bus is climate-controlled.
Remember a Camera
Don't forget to bring a fully charged phone or camera. You'll want to remember the sites you see on these tours for the rest of your life. Although, after learning about the crimes here, you won't be able to forget them...
Bring Extra Money
On the Night Crimes Tour, drinks are not included. Also, gratuity is not included in tour admission but is always appreciated. Bring extra cash in case you'd like to make an additional drink or pizza purchase or tip your tour guide.
Parking
Paid parking is available across the street from Water Tower Place on Chestnut Street. This is about 1 block away from the meeting place for most Chicago crime tours. In addition, several other parking garages and lots are available nearby.
Family-Friendly
Remember, while tours are family-friendly, the tours are about crime. Due to the nature of these tours, families may want to reconsider bringing young children. The tours are recommended for ages 6 and up.
No Restrooms
The tour buses do not have restrooms, so plan ahead!
Book Your Chicago Crimes Tour
Curious about Chicago's mysterious, mobster past? The best way to learn more is on a crime tour of Chicago. Book your tour today!