If you're headed to the Aloha state, you're in luck! We have the top-rated attractions and things to do in Honolulu. Whether you're into snorkeling in coral reefs, shopping at Indie galleries, dining at Hawaiian-cuisine hot spots, or hiking up Diamond Head—we have the scoop here!
It's easy to see why thousands trek to this prime vacation destination on the southern shore of Oahu. But with so many things to do in Honolulu, Hawaii, planning a trip to this seventh ocean heaven can be daunting. You have time restrictions and recommendations of where to visit, what to see, and where to dine, but now it's time to start narrowing your must-do in Honolulu lists!
Read on! We have scaled it down for you to the ten top things to do in Honolulu.
Why Honolulu
Situated on the lush island of Oahu, this tropical wonderland is a true paradise getaway. Hawaii's capital city, on the exotic Pacific Ocean coast, is known for its vibrant culture, cerulean ocean vistas, and urban appeal.
The delicious seafood, bustling nightlife, and famed shopping are all big motivators to visit Hawaii's third largest island. Not to mention its glamorous beaches, high-rise hotels, and national landmarks, including Pearl Harbor and the USS Arizona Memorial—All big reasons to choose Oahu!
There are many fun things to do in Honolulu. The Waikiki area and downtown Honolulu are big draws with the rich Polynesian history and sightseeing opportunities. The city also hosts museums, stately mansions, and botanical gardens. You need a strategy.
Don't delay! Plan your trip with our list of top attractions and things to do in Honolulu. Not only do we have the best things to do in Honolulu, but we also have free things to do in Honolulu! Saving tips to keep costs down so you can enjoy your trip and come back again and again!
Top 10 Things to Do in Honolulu
If you have limited time and can only do our top 5 of 10 things in Honolulu, we have them listed in order of importance. Though for an unforgettable vacation, you'll want to hit all the hot spots and our must-do's in Honolulu!
Let's explore this vivacious Seatown.
Waikiki Beach
No doubt about it, visiting Hawaii and not seeing the beach is akin to hitting the Big Apple and not experiencing Central Park. Dubbed the Manhattan of the Pacific, Waikiki is a famous tourist destination and the most popular beach in Hawaii.
This trendy surf seaside with its turquoise beach and 5-star resorts is a vibrant neighborhood lined with designer stores, Hawaiian cuisine, and lively nightclubs.
There are also many things to do in Honolulu for couples. Visitors can take a romantic sunset cruise from Waikiki or sip cocktails at one of the high-rise waterfront hotels.
If you're looking for things to do in Honolulu with kids, you can take a dip in the area's many snorkeling spots, swim with the sea turtles, or go whale watching. The Waikiki Aquarium and Honolulu Zoo are also great options.
Of course, if you're planning to hang ten, you can't miss Waikiki; it's the hottest surf scene in town. Other top things to do at Waikiki Beach:
However, it should be noted that Waikiki Beach can be extremely crowded. Should you prefer a more secluded beach, you have plenty of other beaches in Oahu to choose from. If you're up for an excursion, I recommend also visiting the beaches on the North Shore.
Pearl Harbor
This National Historic Landmark houses several attractions that are part of the World War II Valor in Pacific Monument, including memorials for the USS Arizona, USS Oklahoma, USS Utah, and Ford Island.
For adults, visiting the active naval base is one of the best things to do in Honolulu. Visitors can learn about the harbor's military history and the tragic 1941 attack.
Pro Tip: Guests should arrive early to secure tickets because of the tour's popularity and since tickets are on a first-come, first-serve basis.
The Pearl Harbor Visitor Center is free to the public and is the starting point for USS Arizona tours. The Pacific Aviation Museum features historical photographs, two WWII aircraft hangars, a video presentation, and flight simulation landings in an aircraft carrier. Though the Visitor Center is free, tours on the other ships cost a separate admission fee but are well worth the price!
Pro Tip: If you're on a tight schedule, you may want to take the Pearl Harbor Tour from Honolulu, which covers Pearl Harbor highlights in just 4.5 hours, including the USS Arizona, plus a driving tour of downtown Honolulu.
Iolani Palace
As one of the most historical things to do in Honolulu, this site is the official residence of the Hawaiian monarchy. Built in 1882 for King Kalakaua, the Iolani Palace was restored in 1969 and reopened as a museum in 1978, providing guests with more extraordinary experiences and "things to do Honolulu!"
The impressive Neoclassical building served as the state capitol until 1969. The palace, listed on the National Register of Historic Places, resembles medieval battlements, and the throne room still has the original carvel throne and chandelier. It's a Honolulu must-do!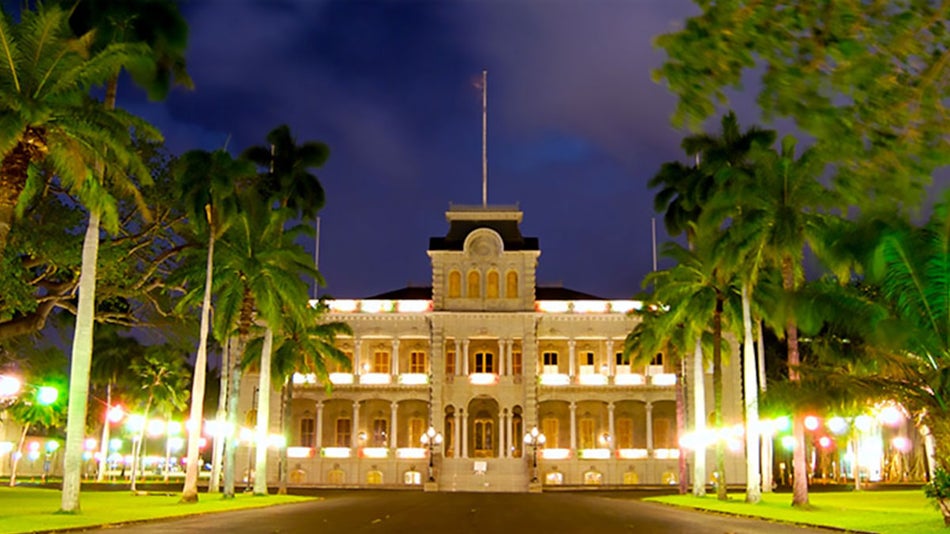 The Shangri-La Museum
What's more, another elaborate mansion must see in Honolulu is the Shangri-La. In 1935, the richest girl in the world, Doris Duke, decided to build a house in Honolulu. The result became the Shangri La, one of the world's most beautiful and storied homes. The Shangri-La Museum hosts the complete collection of the Doris Duke Foundation for Islamic Art.
Today the house is open to the public as a museum. The most significant portion of the collection is ceramic art, including medieval Persian architecture and styles.
Dole Plantation
The world-renown Dole Plantation on the way to Oahu's North Shore offers fun activities for the whole family. One of the best things to do in Hawaii Honolulu is to encounter the "Complete Pineapple Experience," which includes touring the eight Plantation Gardens, riding the Pineapple Express Train, and exploring the Pineapple Maze.
The tour highlights tropical delights like Wailea's signature chocolate, coffee, exotic fruit, and lovely lei flowers.
Pro Tip: For another Honolulu best thing to do, stop by the Dole Plantation Gift Shop for food and refreshments like the famous DoleWhip® frozen dessert.
If you have the time and are wondering what more of the best things to do in Honolulu are, keep reading!
Honolulu Hiking Trails
Though Honolulu might be the most urban of all the Hawaii islands, it still hosts some of the most idyllic hiking trails on the western continent. From the Koko Crater Trail with its lush, verdant landscape to the Manoa Falls Trail, which features an exquisite cascading tundra, there are countless hikes around the city.
There are also numerous safe hikes in the Lyon Arboretum. These easy, controlled walks start in a lowland tropical rainforest, where you continue exploring the 200-acre botanical garden managed by the University of Hawaii.
Downtown Honolulu Sights
The beating pulse of the city's downtown is comprised of four districts, the Capitol, Chinatown, Waterfront, and the Central Business District. For local culture and social vibes, visit the KCC Farmer's Market donned with baked treats, fresh flowers, and artisan goods.
Next, check out the Ala Moana Center, Honolulu's largest open-air shopping mall with more than 350 shops and restaurants, souvenir stores, plenty of food vendors, and live music. Next, visit the historic Aloha Tower and check out the observation deck for beautiful Harbor views.
Wondering what things to do in Honolulu at night? Cap your day with a sunset dinner cruise, sailing along the spectacular Oahu coast, gazing at the stars.
Diamond Head State Monument
If you're outdoorsy, you may wonder what to do in Honolulu, Hawaii. Well, there's plenty! So strap on your hiking boots and get ready to climb Diamond Head. This vertical, rocky path leads guests from the center of the iconic crater to the rim of the inactive volcano, where you'll meet with stunning panoramic landscapes of the city and shoreline. The steep climb rises 560 feet from the crater's floor to the summit in just 0.8 of a mile.
Located on the east side of Waikiki's coastline, this historical peak and natural landmark was once an essential part of the island's coastal defense. Check another historical landmark off your list!
Fun Fact: The ancient volcanic crater, Diamond Head, has been extinct for around 150,000 years.
Honolulu Museums
Suppose you're looking for things to do in Honolulu when it rains. In that case, the Honolulu Museum of Art showcases over a 50,000-piece Asian Art collection with Hawaiian natural art also a museum focal point.
The museum is also home to around 18,000 European and American art collections and an extensive selection of 19th-century European artists, including Van Gogh, Cézanne, Rodin, and Monet. Another legendary Honolulu institution is the Bishop Museum which features the world's largest collection of Polynesian artifacts.
Hanauma Bay Preserve
Between the marvelous marine landscapes and the tropical fish swimming around you, Hanauma Bay is a unique natural cove formed within an ancient volcano's crater. In the past, it was such a popular snorkeling destination that it became polluted and damaged from over-use.
However, thanks to restoration efforts, today, the bay is a pristine thriving ecosystem. So if your friends back home ask what to do in Honolulu, tell them to fasten their snorkel masks and check out the aquatic wonders between Hanauma Bay's coral reefs.
There are So Many Things to Do in Honolulu
As you can see, there's no shortage of fantastic things to do in Honolulu. Whether vacationing with family or friends or going solo, you'll create lifelong memories in Oahu.
Also, there's no better way to experience Honolulu than on one of the many tours. One of the coolest things to do in Honolulu is a submarine tour, discovering what lies below the ocean surface. Or take a Blue Hawaiian helicopter tour off the coast of Honolulu and see spectacular sights up high.
To make your trip memorable and affordable, rely on Tripster for exclusive deals on hotels, attractions, and luaus.
What Did We Miss?
What are your favorite things to do in Honolulu that we missed? Did you have a favorite thing to do in Honolulu at night? Please share with us and others in the comments below!