Are you planning a vacation in Pigeon Forge in 2019? If so, perhaps you're wondering what's new for the Smoky Mountain vacation destination. Luckily, there are several new attractions in Pigeon Forge that will add to your Smoky Mountain experience.
New Attractions in Pigeon Forge in 2019
Dollywood
Dollywood excels and keeping things fresh and fun for its visitors. The park is always adding something new and 2019 is no exception. This year, Dollywood is opening the biggest new addition to the park yet—Wildwood Grove. Inspired by Dolly Parton's imaginative childhood, the area will feature 11 new experiences including rides, play areas, and places to eat. Highlights include a small village, creek and massive Wildwood Tree that "comes to life" each night.
Indoor Drive-in Theater
Imagine the magic of a drive-in theater—indoors. That's what August Moon will be when it opens late 2019. This incredible unique attraction recreates the atmosphere of an outdoor movie theater experience indoors. As such, the entire attraction, which is housed inside a large structure, will have the appearance of a perfect summer night. Attraction-goers will sit inside one of 40 classic cars parked in front of a giant movie screen. In addition, there will be swings, seating, tables and grassy areas ideal for laying out "under the stars." Food and drinks will be served, too, creating a dinner and show experience unlike any other.
Pirates Voyage
After successfully showing in Myrtle Beach for over seven years, Dolly Parton decided to bring Pirates to Pigeon Forge! The show will perform in a 21,000 square foot arena adjacent The Island. Families will watch the Crimson and Sapphire pirate crew will battle on deck, in the water and in the sky above their full sized pirate ships in a 15-foot-deep indoor lagoon. The show will feature acrobatic competitions, live animals and an original music score by Parton and Mark Brymer. Of course, tickets will also include a delicious four-course pirate feast!
In fall 2018, Fee/Hedrick Family Entertainment Group also announced a pirate show—Pirate's Revenge. However, since that announcement headlines stating the Group was bought by Parton made the rounds. As such, it's yet to be seen if Pigeon Forge will open two new pirate-themed shows in 2019.
Rowdy Bear Mountain Adventure Park
Set to open March 2019, Gatlinburg's Rowdy Bear Mountain Adventure Park is expanding to include a location in Pigeon Forge. The new location will be next to the popular eatery, The Local Goat. The $11 million project will focus on similar attractions as the Gatlinburg location such as a mountain coaster and mountain glider.
SkyBridge at Gatlinburg SkyLift
The Gatlinburg SkyLift is opening SkyBridge in 2019.  Once open, it will be the longest pedestrian suspension bridge in North America. Measuring nearly 700 feet in length, SkyBridge will span the valley between ridges on Crockett Mountain at thrilling heights of up to 150 feet.
Dave and Buster's
Everyone loves to visit Dave and Buster's, an entertainment complex that combines interactive games, incredible sports-viewing, delicious food and tasty drinks in an exciting atmosphere. This new location will open in Sevierville, behind the Olive Garden.
Ole Red Gatlinburg
Opening spring 2019, Ole Red Gatlinburg will be a $9 million, multi-level 16,000 square foot entertainment complex featuring a two-story bar and restaurant. Helmed by Blake Shelton, Ole Red Gatlinburg will also include a performance space and dance floor.
Mountain Monster
Mountain Monster, a 200-foot tower attraction, is a first-of-its-kind thrill ride set to open at the all-new Mountain Mile complex. The ride will swing riders between towers, dropping them 65 feet and sending them arcing over the parking lot, he said. The same main tower will feature other drop rides as well. Mountain Monster has an open date of spring 2019.
The Mountain Mile
The Mountain Mile, the location of Mountain Monster, will open its first phase in May 2019. With over 1 mile of road frontage and 174+ acres in total, this will be a project of national significance. The Mountain Mile complex will be home to a bowling alley, sports bar, arcade, various shops, and restaurants, including a high-quality gastropub. Plus, its location at Teaster Lane and Jake Thomas Blvd puts it in the heart of Pigeon Forge. Likewise, the recently opened Cal Ripken Experience baseball park, LeConte Convention Center, and The Island surround the development, which will only add to the traffic the center will receive. To top it all off, Dollywood is just minutes away too!
The National Enquirer Attraction
The tabloid known for its sensational headlines is getting its own attraction in Pigeon Forge. The National Enquirer Attraction, which will be located across the street from the Titanic Museum Attraction, will feature interactive exhibits dealing with everything from celebrity gossip to psychic predictions. Visitors can learn about the magazine's history as well as how to craft their own social media-worthy tabloid headline.
The 14,000-square-foot attraction will be strictly G-rated and will shy away from some of the more scandalous National Enquirer stories. As a result, the new attraction will be suitable for all age ranges. Look for this attraction to open spring 2019.
New Attractions in Pigeon Forge for 2018
In case you missed them, here's a quick recap of some of the best new attractions in Pigeon Forge for 2018.
Pigeon Forge Snow
One of the most anticipated new attractions in Pigeon Forge is Pigeon Forge Snow. Featuring man-made snow, a large tubing run, and a lift system, the indoor tubing park will make snow tubing available year-round. This means Mother Nature will never be able to rain on your fun parade at this Pigeon Forge attraction.
Pigeon Forge Snow will also be convenient to access, with a location near The Island.
Margaritaville Resort
Do you want to escape to the beach and the mountains? If so, opt to stay at the Margaritaville Resort on the Gatlinburg Parkway. Taking its inspiration from the lyrics and lifestyle of Jimmy Buffet, a singer/songwriter who is always on "island time," this resort is a relaxing, laidback place to stay in the Smokies. Margaritaville Resort opened summer 2018.
Experience All Pigeon Forge has to Offer in 2019
These are the latest and greatest new attractions in Pigeon Forge. Which one are you most excited to try in 2019? Let us know in the comments!
Before you go, be sure to book your trip with Reserve Pigeon Forge for the best deals and discounts on shows, attractions, and hotel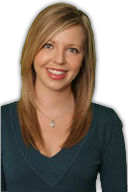 Ashley is Reserve Direct's travel expert, visiting Pigeon Forge to find the best travel tips, money-saving deals and insider information. With over 10 years of experience in first-hand-travel adventures, she shares her stories, advice, and current events to help you stay in the know.