I'm not a gambler, but I've been to Vegas more times than I can count on my fingers and toes. I go for spa time, to shop and sip fruity umbrella drinks poolside, and the shows, of course!
I'm ashamed to admit that in all my years of visiting sin city, I'd never seen Legends in Concert, a fallacy recently corrected thanks to tickets through Tripster.
Legends Backstory
Rated the #1 tribute concert in Las Vegas, Legends recently celebrated its 35th anniversary. Backed by a live band and fabulous dancers, the show pays homage to past and present musical icons.
Past Legends in Concert tribute artists include Michael Jackson, Elvis Presley, Britney Spears, Rod Stewart, Garth Brooks, Shania Twain, Elton John, and Vegas's own original crooner, Frank Sinatra.
Founded in 1983, Legends began at Imperial Palace, then moved to Harrahs, and now found its home at one of the oldest casinos on the strip, Tropicana, Las Vegas.
Who Rules the World? DIVA!
When the red velvet curtains drew back in the Legends in Concert theater, and the show began with a Broadway-like rendition of Moulin Rouge, featuring Celine Dion, Adele, Lady Gaga and Cher, I knew my sister-in-law, daughter and myself were in for a treat. Not only was the artists' resemblance striking, but their powerful pipes of the all-women line-up bowled us over.
The debut female-driven cast features four extraordinary performers. As a huge Cher fan, my personal favorite was Lisa McLowry's rendition of "If I could turn back time." With Cher's impeccable personage, Lowry prowled the stage in stiletto boots and fishnet stockings, joking, "You know, I just turned 75 years old?"
Another favorite was Tierney Allen singing Lady Gaga's "Shallow" and Janae Longo belting out "Rolling in The Deep," I knew we hit the jackpot of shows.
I recommend Legends solely to see the incredibly talented Elisa Furr as Celine Dion. Not only do these ladies have the pipes, but they have the mannerisms, voices, chuckles, walks, and personalities down to perfection – capturing the true essence of the women they portrayed.
A Legends' hostess seated us in a VIP booth in the front section of the auditorium, where a waiter-served drinks. Though Legends in Concert is not a full-service dinner theater, a small cocktail lounge in the rear of the showroom offers an assortment of beverages.
Pro Tip: It's a good idea to get there when the doors open (30 minutes before showtime) you will want to get situated and order your drinks ahead of time, so you don't miss a second of the show.
The Las Vegas show, approximately 75 minutes, filtered Women Empowerment themes throughout the night, pulsing through every note of the performances.
The ending montage flashed images of Jackie O, Princess Diana, Judy Garland, Marilyn, Ava Gardner, and other powerful women throughout history.
Three video screens played photos of the icons and background music videos throughout the night, though it was hard to take our eyes off the performers. Legends is the perfect show for a planned Ladies' Night!
Photo Alert: Snap a photo to memorialize the night with these celebrated women!
Celebrity host Frank Marino as Joan Rivers captured our attention and didn't let up with numerous glamourous costume changes and perfect comedic timing. Marino joked that the real reason Adele canceled her show at the Colosseum is due to her performing with Legends!
If you're searching for laughs, fashion, nostalgia, this female superstar cast has all the elements for a truly enjoyable evening-memorable dancers, an outstanding live band, and raw emotional performances.
Pro Tip: The show is recommended for audiences 12 years and older.
These talented artists put on a show worthy of the town that started it all. In the end, Legends was a highlight of our trip. It was a walk down musical memory lane and a must-see production. For those searching for the 'quintessential Vegas experience' in the entertainment capital of the world, don't miss this show!
Legends in Concert theater features a rotating array of talent. Offering nightly performances Thursday through Sunday at 7:30 p.m. (Acts are subject to change.)
Reservations are recommended as the show fills up fast. Guests are welcomed on a first-come-first-serve basis.
In addition, the showroom is handicap accessible. The theater asks that you request wheelchair seating at the time of your reservation.
Legends plan to keep the female theme throughout 2022 with artists like:
Whitney Houston
Tina Turner
Dolly Parton
Reba McEntire
Barbara Streisand
Donna Summer
Katy Perry
Cyndi Lauper
It makes me want to come back!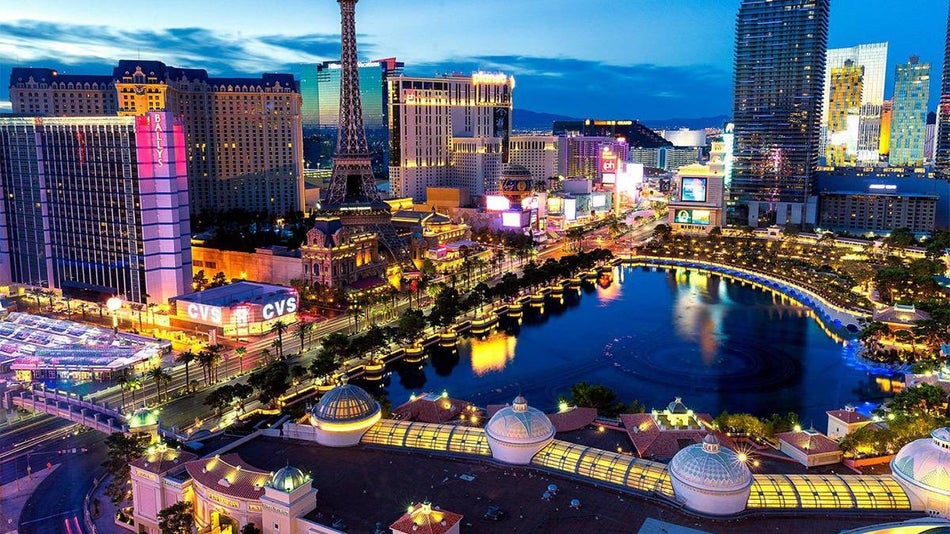 Pro Tip: Guests who bought tickets to Celine's postponed residency at the Theatres at Resorts World Las Vegas can receive free Legends in Concert Vegas tickets through September 5 at the Tropicana box office.
Known as the pioneer of all live tribute shows, Legends has expanded its production to:
Myrtle Beach, South Carolina
Branson, Missouri
Honolulu, Hawaii
Atlantic City, New Jersey
just to name a few.
When Will You Be Making Your Way to Las Vegas to See Legends in Concert?
Let us know in the comments below!