Are you planning a trip to Sandusky? If so, you may find yourself wondering which Sandusky attractions are worth your time.
After all, you don't want to spend your precious travel budget on activities and attractions that disappoint!
Plan to visit these top-rated Sandusky attractions while on your Ohio vacation!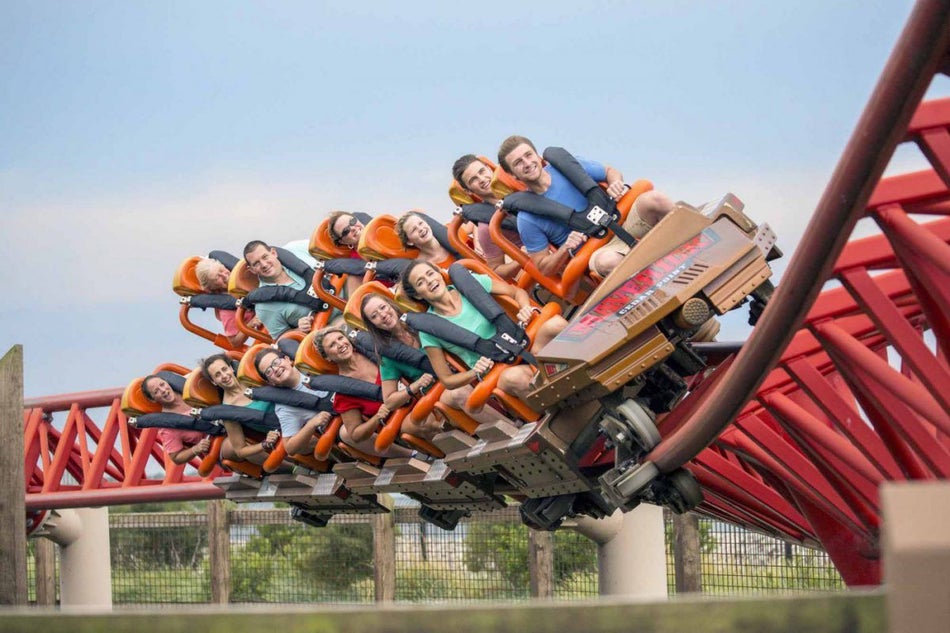 Cedar Point
If you vacationed in Sandusky and didn't go to Cedar Point, did you really visit Sandusky?
Cedar Point is the roller coaster capital of the world with 18 thrilling coasters, endless thrill rides, and a multitude of family-friendly fun. Zoom towards the sky and plummet several stories on roller coasters such as Top Thrill Dragster, Wicked Twister, and Steel Vengeance. Or, check out Camp Snoopy and Kiddy Kingdom with the little ones.
And, if the weather is scorching hot, cool off at Cedar Point Shores Waterpark. Featuring 18+ acres of waterpark fun, you'll have the opportunity to soak up the sun and the thrills! Barrel down water slides, splash away in the wave pools, or chill out along the lazy river; the choice is yours.
A few Cedar Point tips before you go:
Buy Your Tickets in Advance
Not only will you have the ability to skip the line and head right into the park, but you'll also take advantage of huge discounts. (We're talking $20+ off discounts!)
Spend More Than One Day at the Park
There is so much to do, see, and experience at Cedar Point. While you could attempt to cram it all into one day, it'll be much more enjoyable if you split up the fun.
Download the Park App
The park is massive. Plan out your day and ensure no one gets lost by downloading the Cedar Point park app.
Kalahari
Play where you stay at Kalahari Resort! This sprawling resort and convention center houses one of America's largest indoor water parks, making for one epic vacation.
You and your family will have the opportunity to slide, splash, and soak up the fun all day long when you stay at Kalahari. Best of all, if you have lodging plans elsewhere, you can still visit the waterpark!
Kalahari Resort also offers a multitude of entertainment and activities for guests, such as:
Magic Shows
Escape Rooms
Mini Golf
7D Motion Theater
Mini Bowling
Laser Tag
Safari Adventures Animal Park
And that's only a fraction of the fun!
If you're trying to visit Sandusky attractions on a budget, consider staying at the Kalahari Resort. Hotel guests receive incredible discounts on all of the attractions, activities, and entertainment at the resort!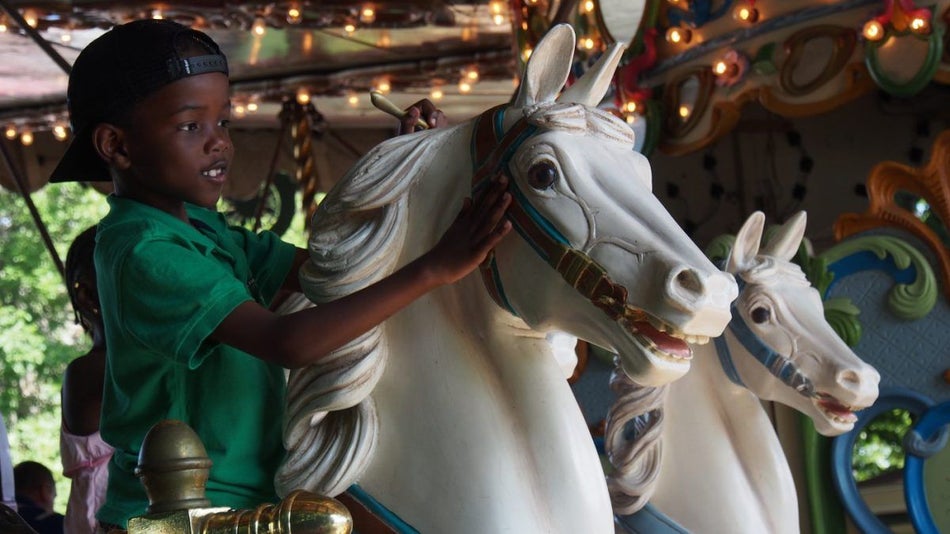 Merry-Go-Round Museum
The fun never stops (literally) at the Merry-Go-Round Museum in Sandusky. Opening in 1990, this museum houses some of the world's most historic carousel artifacts complete with their captivating stories. You'll see items from private collections, iconic theme parks, and carnivals.
While carousels offer a slight thrill, the real thrill comes from the paranormal activity said to haunt the museum. Certain items, such as Muller's Military Horse, are known to be haunted by the ghosts of those who were too attached to the items to leave them behind for the afterlife. Perhaps you'll meet one of these haunts during your visit!
Maritime Museum
Also among the most popular Sandusky attractions is the Maritime Museum. Here you'll discover Sandusky's deep maritime history built along the bay.
Learn more about Lake Erie, commercial fishing, old passenger boats, and more across two buildings filled with hands-on exhibits and fun for all.
The Maritime Museum is the perfect stop for those interested in our oceans, maritime history, lighthouses, and more.
Ghostly Manor
Although the name does sound frightening, not all of the attractions at Ghostly Manor are terrifying!
Ghostly Manor is an indoor amusement park featuring seven different attractions, including:
Ghostly Manor Haunted House
Escape Room
Lazer Maze
VR Gaming
Skateworld
Mini Golf
XD 4D Theater
There are also bounce houses and play areas for the little ones. It's easy to find something for everyone in your group to enjoy at Ghostly Manor. With this in mind, it's not difficult to see why it's considered one of the top Sandusky attractions!
Great Wolf Lodge Water Park
For more indoor water park fun, consider a day and stay at Great Wolf Lodge Water Park.
This indoor water park boasts 12 different and exhilarating water features, from water slides to splash pools to water towers. You and your family will spend the entire day splashing away and making lifelong memories together.
On top of the splash-worthy fun, take advantage of other onsite attractions and activities like:
MagiQuest
Build-A-Bear Workshop
Northern Lights Arcade
Character Appearances
Cub Club
Story Time
And for the adults, Great Wolf Lodge Water Park also offers a fitness center, spa, great restaurants, and a wine down service!
Sandusky Speedway Motorsports Park
Do you have the need for speed? If so, you might find the Sandusky Speedway Motorsports Park among the best Sandusky attractions.
The speedway hosts a multitude of races from karts to modifieds and super modifieds. Take a look at the track schedule and see which race piques your interest!
Visit the Best Sandusky Attractions on Your Trip
From hair-raising thrills to history, there's an attraction for everyone in Sandusky. Which will you add to your vacation itinerary?
Did we miss your favorite Sandusky destination? Share your favorites below!