If you're planning a trip to the Grand Strand this year, you'll want to know what's happening and what's new in Myrtle Beach 2019. Among the new things coming to the area include restaurants, shopping, special events and more. For all of the details, read through my list below.

New Attractions
Gearing up for a Myrtle Beach 2019 vacation? Check out these new attractions while you're there.
810 Bowling
Opened Summer 2018
Located in the former Piggly Wiggly store at the Market Common, 810 Bowling is now open! The bowling alley features 22 lanes, gourmet food and craft spirits, as well as luxurious, modern decor. The price of games will range depending on the day, time, and lane purchased.
Copperhead Strike at Carowinds
Opening in 2019
Roller coaster junkies will be rushing to Carowinds in 2019. Why? The all-new Copperhead Strike roller coaster! On top of a captivating backstory, this coaster boasts two launches, 5 head-over-heel inversions, and 3,255 feet of steel track.
The roller coaster will live in the newly constructed Blue Ridge Junction section of Carowinds.
Asher Theatre
Opened in 2018
Guests visiting Myrtle Beach in 2019 will have the opportunity to see a show at the new Asher Theatre. The state-of-the-art is attracting NYC and Las Vegas style shows to the Grand Strand such as Hot Jersey Nights.
Top Golf Myrtle Beach
Opening in 2019
The Top Golf craze sweeping the nation has found its way to Myrtle Beach. The golf and entertainment complex is set to open on Robert Grissom Pkwy in 2019, with no set grand opening date. The venue offers golf and food/drink packages along with an entertaining line-up of events all year long.
New Restaurants
2019 is bringing loads of new restaurants to the Grand Strand. Make your reservation at these new dining establishments.
Dockside Village at Barefoot Landing
Opened Spring 2018
As per the announcement of Barefoot Landing's massive renovation, Dockside Village opened in Myrtle Beach in the spring of 2018. Dockside Village is a walkable restaurant district featuring several dining choices. The first to open is Lulu's, which combines an exquisite dining experience with a family-friendly atmosphere. Plus, Lulu's is said to also boast live music nightly, a giant sandy beach, a ropes climbing course, an arcade, and other activities throughout the approximately 20,000 square foot destination.
Guests looking forward to a Myrtle Beach 2019 vacation can now dine at this highly anticipated restaurant!
Cafe de Paris
Opened in 2018
Also new to the lineup of Barefoot Landing restaurants is Cafe de Paris, which serves coffee, light fare, and baked goods. This quaint cafe is located between Christmas Mouse and Tara Grinna Swimwear.
Good Day Cafe
Opened in 2018
This new Myrtle Beach restaurant specializes in bubble tea and offers an assortment of salads, sandwiches, and other bites to eat. The Good Day Cafe is situated in the Superblock neighborhood.
Myrtle Beach Boardwalk Extension and Development Complex
Opened in June 2018
Situated at 1410 N. Ocean Blvd, the popular Ocean Club entertainment complex is now open. The three-story building, located where the former Banditos restaurant resided, includes a multitude of dining and entertainment options including the following restaurants and bars:
Tin Roof
BurgerFi
Papa's Raw Bar
The Bimini Room
The 55,000 square-foot establishment is part of the Myrtle Beach Boardwalk extension project. The building will also house a grocery store, a national coffee chain, and retail brands in the future.
Ocean Blue Restaurant at DoubleTree Resort by Hilton Myrtle Beach
Opened in 2018
For a meal with an oceanfront view, make reservations at the new Ocean Blue Restaurant at the DoubleTree Resort by Hilton Myrtle Beach. The restaurant serves meals for breakfast, lunch, and dinner and features an extensive menu of seafood and other culinary masterpieces.
New Hotels
Buchanan Hotels Project Now Open
Opened Spring 2018
The new high-rise hotel and indoor water park, South Bay Shore Inn & Suites opened in 2018 with 240 guest rooms across 18 floors. The hotel is located on North Ocean Boulevard, formerly the location of a parking lot. South Bay Shore Inn & Suites also boasts Perks 2 serving Starbucks coffee, a huge complimentary breakfast buffet, and the Tiki Bar & Grill.
Hilton Ocean 16
Summer 2019
In partnership with Strand Capital Group, Hilton Grand Vacations will be opening a new oceanfront hotel located at 1600 North Ocean Boulevard in Myrtle Beach. The 260-foot tall high-rise building will include 330 luxury oceanfront units. The property is currently under construction and expected to open in the summer of 2019.
Myrtle Beach 2019: New Restaurants, Attractions and More
Now that you know everything coming to Myrtle Beach 2019, it's time to start planning your trip. Head over to Reserve Myrtle Beach to book your hotel and attraction tickets today. Don't forget to bundle your hotel and tickets for additional savings!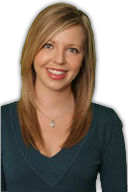 Ashley is Reserve Direct's travel expert, visiting Myrtle Beach to find the best travel tips, money-saving deals and insider information. With over 10 years of experience in first-hand-travel adventures, she shares her stories, advice, and current events to help you stay in the know.