Planning a vacation to Branson, Missouri in 2019? If so, you're probably curious about what's new in Branson. As always, there's a lot happening in this Ozark Mountain town. From debut shows to exciting new attractions and festivals, these experiences are guaranteed to make your vacation in Branson even better!
New in Branson: Attractions
WonderWorks
May 2019
WonderWorks, an interactive attraction with a focus on education and entertainment, is set to open May 2019 at the former location of the Baldknobbers Theater. The popular attraction will offer more than 100 interactive exhibits and activities that inspire imagination, logic, and creativity, and include a glow-in-the-dark indoor ropes course, a laser tag arena, and more. WOnderWorks also has locations in Pigeon Forge, TN; Orlando, FL; Syracuse, NY; Myrtle Beach, SC; and Panama City, FL.
Silver Dollar City
Silver Dollar City is always adding something new for its guests to do. 2019 is no exception as the park has dubbed 2019 the "Year of Shows and Festivals." As such, the park is investing in new performances, fresh entertainment, and exciting festivals. Highlights of the "Year of Shows and Festivals" include:
Reuben's Swashbuckling Adventure: Running throughout Star-Spangled Summer and Moonlight Madness, this all-new original stage show from Silver Dollar City's award-winning producers will take your family on a magical journey of discovery and dreams.
Pumpkin Nights: This all-new event will feature thousands of illuminated pumpkins and non-frightful fun for the entire family! Stroll down Valley Road to discover the new Pumpkin Pathway that leads to the Grand Exposition where the entire area has been transformed and expanded for a Pumpkin Party! De-LIGHT in exploring the new Woodland Hike or dance with your family in the Pumpkin Plaza. And, enjoy fun fall activities like face painting, black light photo spots, pumpkin-flavored goodies and more!
Cirque Élioze Lumberjacks Show: Get ready for an internationally-acclaimed musical acrobatic adventure set in the 1880s, which will premiere during Harvest Festival Craft Days. Plus, The Home of American Craftsmanship welcomes a selection of new artisans to demonstrate their work each and every week during the festival.
Andy B's Bowl Social
Late November 2018
Andy B's Bowl Social recently opened at the tail end of 2018. However, it's so new it's making the list of new attractions for 2019. Andy B's, which is located at Branson Landing, features nine lanes of luxury bowling, two karaoke rooms, escape rooms, a large mix of table games and soccer pool. Each of those activities has a cost. However, attractions like giant Jenga, ring toss, board games, and corn hole will be free. Andy B's also offers a full bar and food menu.
New Attractions at Big Cedar Lodge
Big Cedar Lodge is a marvelous resort home to spectacular places to stay, world-class golf courses, family-friendly attractions and so more. In 2018, Big Cedar added to its line-up with the opening of three new attractions. They include:
Ozarks National Golf Course: Adding to an amazing list of world-class golf courses, Ozarks National is Missouri's first and only golf course designed by architect duo Bill Coore and Ben Crenshaw.
Bass Pro Shops Shooting Academy: Designed for all skill levels, this world-class facility offers training and experience in shooting sports all in front of the stunning backdrop of Table Rock Lake. Various shooting disciplines including ATA Trap, Wobble Trap, American Skeet, Sporting Clays, and 5 Stand are available.
The National Enquirer Attraction
Spring 2019
The tabloid known for its sensational headlines is getting its own attraction in Branson. The National Enquirer Attraction, which will be located at the old Starlite Theater location, will feature interactive exhibits dealing with everything from celebrity gossip to psychic predictions. Visitors can learn about the magazine's history as well as how to craft their own social media-worthy tabloid headline.
The 14,000-square-foot attraction will be strictly G-rated and will shy away from some of the more scandalous National Enquirer stories. As a result, the new attraction will be suitable for all age ranges.
New in Branson: Restaurants
Paula Deen's Family Kitchen
Spring 2019
Paula Deen, famous for her delicious homestyle southern cooking, is opening a massive 15,000+ square-feet restaurant in Branson, MO. It will be located at the north end of the Branson Landing, near the Belk Department Store. Paula Deen's Family Kitchen will offer picturesque lakeside views as well as a menu featuring Deen's special family recipes. In addition, the restaurant will have over 3,000 square feet of retail space featuring items hand-selected by Den to reflect her own unique tastes.
Landshark Bar & Grill
Spring 2019
Jimmy Buffet's Landshark Bar & Grill will also open at Branson Landing in 2019. It replaces Texas Land & Cattle in the Town Square part of the shopping and dining complex. LandShark takes its inspiration from the great "beach joints" that once dotted the Atlantic coast. The menu is American beach food with a fresh coastal twist.
Even More at Branson Landing
Recently, it was also announced the Branson Landing has plans to open a Mellow Mushroom and Dude's Daiquiris. Opening dates for both have not yet been announced.
Notable Attractions New in 2018
In case you missed it, the following attractions were new in Branson in 2018.
Time Traveler at Silver Dollar City
Earlier this year, Silver Dollar City announced the addition of Time Traveler. It's set to be the world's fastest, tallest, and steepest spinning roller coaster! Yes, you read that right–this coaster spins. It will also be the only spinning coaster to feature all of these awesome elements:
Fastest – Top speed of 50.3 miles per hour
Steepest – A 10-story, 90-degree vertical drop… straight down. Custom-engineered to have an immediate out-of-the-station, gravity-driven drop down an Ozarks mountainside
First & Only with Three Inversions – a Dive Loop, a Vertical Loop and a Zero-G Roll
First & Only with a Vertical Loop – A 95-foot tall loop
Tallest – Custom-designed for mountainous terrain with its tallest point at 100 feet
First & Only Double Launch – 0 to 47 mph in 3 seconds; 30 to 45 mph in 3.5 seconds
Samson
Sight & Sound Theatre debuts new shows in Branson every two years. In 2018, Samson became the featured show and it will continue it's run through 2019. Samson focuses on the much-heralded character from the Bible. In many ways, Samson was the first superhero. He was able to defeat entire armies and slay lions—no easy feat! However, his powers came with a catch—he must follow the rules. This show will follow Samson on a journey of struggle, redemption, and love. The production comes to life thanks to a world-class cast, spectacular special effects, and live animals.
Explore More of Branson
As you can see, when it comes to what's new in Branson, vacationers can look forward to a little bit of everything. Which new attraction, show, or festival are you most excited about? Let us know in the comments!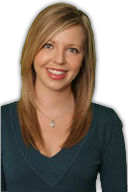 Ashley is Reserve Direct's travel expert, visiting Branson to find the best travel tips, money-saving deals and insider information. With over 10 years of experience in first-hand-travel adventures, she shares her stories, advice, and current events to help you stay in the know.