Kings Dominion is known for its super awesome thrill rides. To keep visitors coming back for more, the Virginia theme park continues to open scream-inducing attractions year after year. In 2019, Kings Dominion continues their reign as a thrill ride capital with the introduction of a new coaster. Plus, an all-new festival heads to Williamsburg in 2019! Read on to find out more about everything new at Kings Dominion 2019.

Twisted Timbers
Announced on National Roller Coaster Day, August 16, 2017, Kings Dominion added Twisted Timbers to their already impressive lineup of exhilarating coasters in 2018. Meaning, in 2019, you'll have the opportunity to ride Twisted Timbers over and over again!
Twisted Timbers is a hybrid coaster combining the power of a steel track and wood supports for an intense coaster experience. This match made in roller coaster heaven provides a ride unlike any other, which would be entirely impossible on a traditional wooden coaster track.
The coaster's story begins in 1950 when a mysterious force destroyed the harvest of Hanover Hill Orchard, located on the outskirts of Candy Apple Grove. To this day, no one knows what the force is or was. Now, the former "off limits" land is open to the public for visitors to experience a tour of the legendary orchard. Will you find out what terrorized the orchard that fateful day way back when?
In addition to a captivating story, Twisted Timbers boasts impressive coaster stats:
109-foot-tall barrel roll drop
3,351 feet of track
3 inversions
3 overbanks
20 airtime hills
Speeds of up to 54 mph
Think you can handle the force of Twisted Timbers? Take a ride from the comfort of your seat with this POV video from the park:
Twisted Timbers will take over the area where another coaster, Hurler, was originally located. This new roller coaster is sure to be the highlight of your trip to Kings Dominion 2019.
WinterFest Returns
WinterFest at Kings Dominion launched to great success in the winter of 2018. This year, the festival returns as part of the Kings Dominion 2019 event line-up.
WinterFest transforms the park into a winter wonderland with holiday lights, snow, ice skating, epic performances, delicious treats, and so much more. And, the Eiffel Tower is remodeled into a massive Christmas tree with a state-of-the-art light show. Other holiday activities on the docket for WinterFest include visits with Santa Claus, a crafting corner, and pop-up performances held around the park.
Of course, all of your favorite Kings Dominion rides will be open during the festival for endless fun!
The Dinosaurs Went Extinct
While Dinosaurs Alive! was a staple of Kings Dominion visits, the dinosaurs have unfortunately gone extinct as of October 28, 2018. The King Dominion 2019 season will be the first year since 2012 without the dinosaurs!
Kings Dominion 2019: A Season Not to Miss
Clearly, 2019 is set to be an entertaining year for Kings Dominion. To ensure you can skip the ticket lines and head right into the fun, purchase your Kings Dominion tickets today.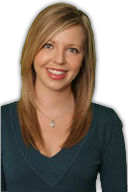 Ashley is Reserve Direct's travel expert, visiting Williamsburg to find the best travel tips, money-saving deals and insider information. With over 10 years of experience in first-hand-travel adventures, she shares her stories, advice, and current events to help you stay in the know.