Kings Dominion is known for its super awesome thrill rides. To keep visitors coming back for more, the Virginia theme park continues to open scream-inducing attractions year after year. In 2020, Kings Dominion continues its reign as a thrill ride capital. However, it will also open more attractions for the littlest visitors. Read on to find out more about what's new at Kings Dominion 2020.
All-New Additions to Soak City
2020 visitors can anticipate a new area added to Soak City: Coconut Shores! Arriving later this year, kids of all ages can have fun exploring the brand new Lighthouse Landing in the Coconut Shores area of Soak City. A 45-foot tall multi-level play structure, this water park splash area features hundreds of interactive elements to keep the kids busy and cooled off.
Even better for little visitors, Soak City is adding a 3,000 square foot wave pool, Sand Dune Lagoon, with playful 1-foot tall waves and interactive splashing features.
Last but not least, guests can savor new flavors at the new dining facility. Expect family favorites that will please everyone like flatbread pizza, Latin cuisine, Asian cuisine, and much more.
Kings Dominion 2020: A Season Not to Miss
Clearly, 2020 is set to be an entertaining year for Kings Dominion. To ensure you can skip the ticket lines and head right into the fun, purchase your Kings Dominion tickets today.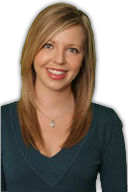 Ashley is Tripster's travel expert, visiting Williamsburg to find the best travel tips, money-saving deals and insider information. With over 10 years of experience in first-hand-travel adventures, she shares her stories, advice, and current events to help you stay in the know.