The Halona Blow Hole, on the island of Oahu, is a stunning rock formation overlooking the Pacific Ocean. Just a 20-minute drive from Waikiki, along the scenic Kalanianaole Highway, above the Pacific coast, Halona Beach Cove "Blowhole Beach" is a breathtaking sandy beach near the Deep Creek Conservation Park. The breathtaking coastline has a creek that crosses the beach with steep, rocky surrounding crags.
What's more, this striking area with towering sea cliffs and panoramic vistas is the perfect beach refuge for swimming, sunbathing, snorkeling and whale watching. Visitors can see the famous Halona Blow Hole from the lookout point, located right on the ocean side of the highway.
Pro Tip: To access the beach, you must climb down the side of a cliff. Wear good walking shoes as the descent is rocky!
About Hanola Blow Hole
The Halona Blowhole is more likely to be active when the tides are high. Visitors should use caution as the geyser-like blasts can be unexpected and powerful. Both the beautiful cove and blowhole attract tourists year-round and are worth checking out regardless of whether the blowhole is engaged.
Pro Tip: Be extremely careful at the beach. There is no lifeguard and experts say swimming in the area can be dangerous with strong rip tides that carry swimmers off to sea.
The nearest restrooms are just down the road at Sandy Beach (world-famous for its bodyboarding). In addition, visitors can also find a cave or long lava tube at Hanola Cove that travels deep into the mountain. Bring a flashlight to explore this hidden wonder and go when the tide is low! Parking is free in the lot with additional spots along the road.
Fun Fact: This cove was the epic spot where Burt Lancaster famously kissed Deborah Kerr under the crashing waves in the 1953 Hollywood classic "From Here to Eternity."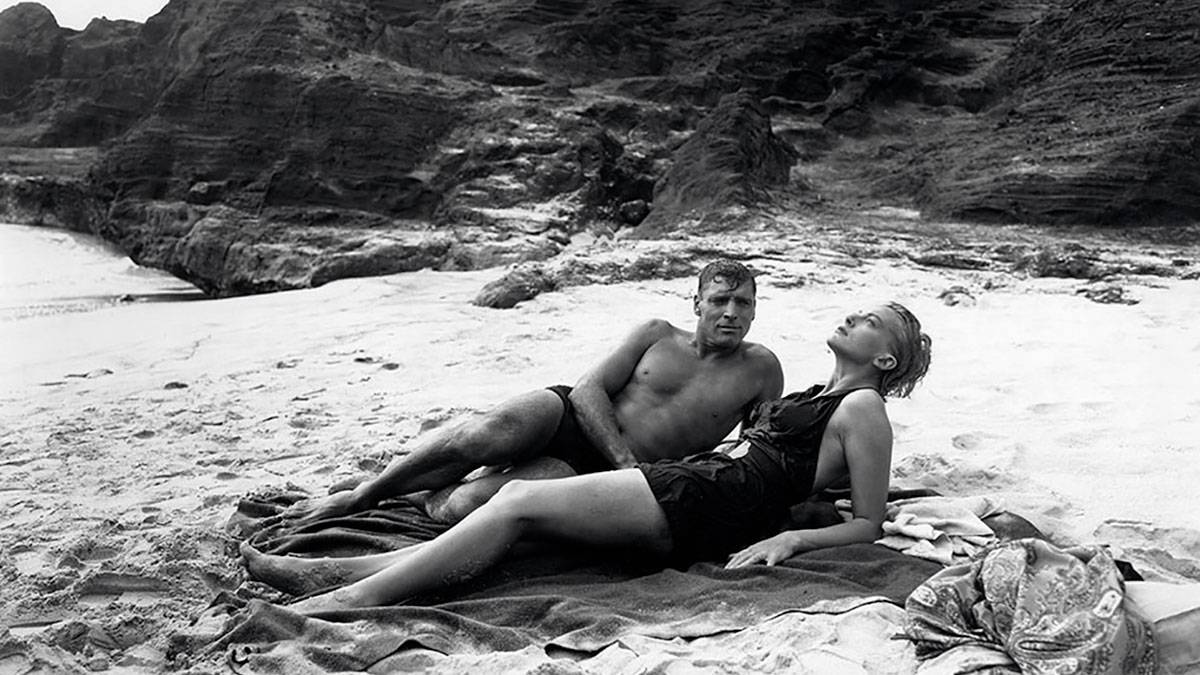 The Halona Blowhole Lookout is one of the most spectacular overlooks on Oahu's east coast. Halona in Hawaiian means lookout. It's also a stunning scenic coastal drive to Halona Cove. Visitors can stay in their cars if they choose and gaze at the spectacle from a fenced-in platform on the left side of the parking lot.
Photo Alert: Get your camera ready to capture the blowhole's amazing bursts.
The blowhole is a natural occurrence created by molten lava tubes from volcanic eruptions thousands of years ago. The tubes, open at both ends, push the water out with enormous pressure. The gushing bursts shoot seawater 30 feet in the air!
Pro Tip: If whale watching is your thing, Hanola Cove is the place to go. The prime whale season to catch incredible humpbacks in all their glory is from late December through early April.