The beauty of Kauai is expansive. From golden beaches to rugged canyons and lush coastline, Kauai is a natural oasis of scenic wonder.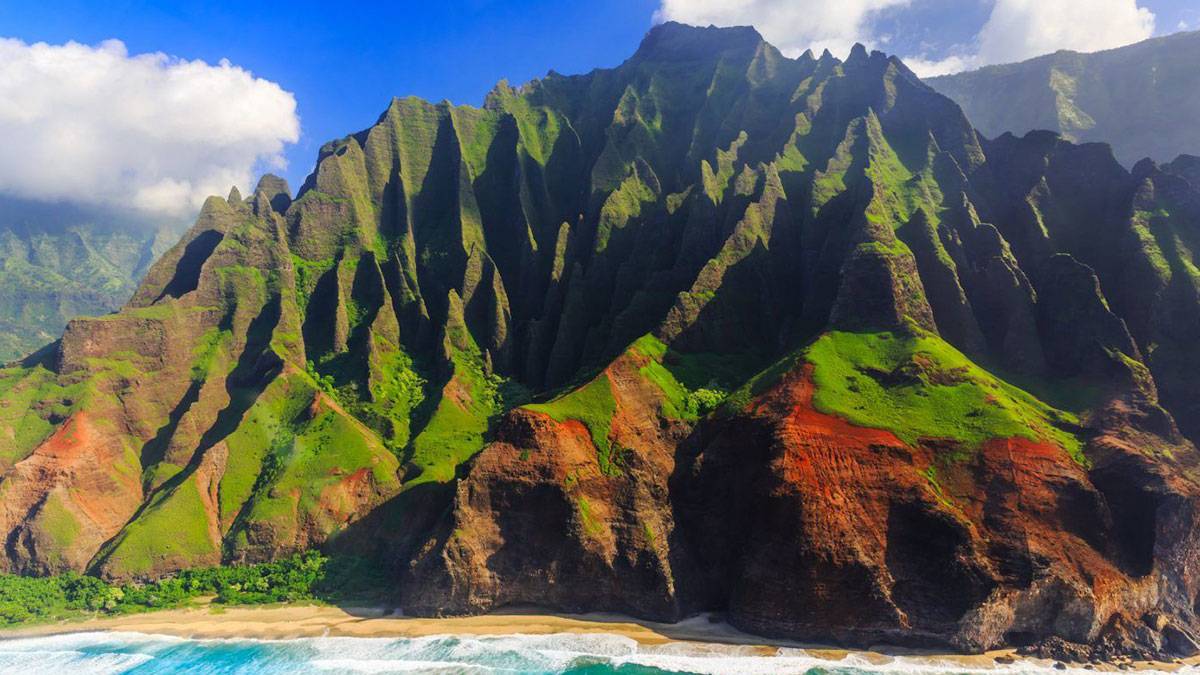 1) Na Pali Coast
Secluded and stunning, the best way to see this 17-mile stretch of coastline is by boat tour. Enchanting views of sheer green cliffs, rising pinnacles, and deep, narrow valleys, as well as open ocean, make this Kauai Scenic sight the number one absolute must-see on the island.
2) Waimea Canyon
Hawaii's "Grand Canyon of the Pacific" is 10 miles wide and 3,000 feet deep. Plenty of scenic stops line the road along Waimea Canyon, but if you have time go for a hike in the Waimea Canyon State Park. The deep reds, burnt oranges, dark browns and bold greens change colors throughout the day, making the canyon seem even more magical.
3) Hanalei
This quaint beach town is the perfect place to relax and unwind. Surrounded by vibrant green valleys and mountains, Hanalei's beaches are secluded and tropical, specifically Hanalei Bay and Tunnels Beach. Plenty of casual shops and eateries are within walking distance of Hanalei Bay, making a day at the beach just that.
4) Polihale Beach
Famous for its 7-mile stretch of white sand beaches, Polihale Beach also features amazing sunsets over Niihau island. Framed by the west end of the Na Pali cliffs, this beach is called by many "the most beautiful beach in the world."

5) Kalalau Lookout
At Kokee State Park you'll find Kalalau Lookout At the 18-mile marker on Kokee Road. Kalalau Lookout provides an outstanding opportunity to get some photos of the Kalalau Valley and Na Pali Coast. In fact, it is one of the view valleys on the Na Pali Coast you can see without taking a helicopter or boat ride.
Explore All Kauai has to Offer
As you can see, the beauty of Kauai is endless. These top five Kauai scenic sights are just the beginning! Discover even more of this beautiful island with our 5-day itinerary. Using our guide, you'll be able to see exactly what to do to make the most of your vacation in paradise.