Tennessee is home to two of the three most popular whitewater rafting rivers in the United States, according to 2014 data compiled by the America Outdoors Association.
The Ocoee River, located near Chattanooga, TN in Polk County, was the most popular river, ranking number one. Second was Colorado's Arkansas River. Number three in the nation was the Pigeon River, located in Cocke County near the Great Smoky Mountains National Park. Rounding out the top 5 were North Carolina's Nantahala River and Pennsylvania's Lehigh River.
The Ocoee River was home to the 1996 Olympics whitewater games.   Tourism expenditures in Polk County for 2013 totaled $27.24 million and generated $3.78 million in state and local taxes.
The Pigeon River, once heavily polluted by area industries and named after the extinct Passenger Pigeon, is now home to a thriving eco-system and is considered an environmental recovery story. Tourism expenditures in Cocke County for 2013 totaled $41.41 million and generated $4.13 million in state and local taxes.
"We're delighted to see the growing numbers of families and visitors unplugging and reconnecting with each other and the natural world around them," said Olwen Claiborne, Marketing Director of Smoky Mountain Outdoors Whitewater Rafting on the Pigeon River. "Lifetime memories are being made in Tennessee on our rivers."
Just in time for Spring Break, the 2015 Pigeon River rafting season opened March 1, and runs through mid-October.
Please note the rafting season really picks up around Memorial Day Weekend.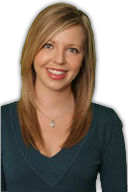 Ashley is Reserve Direct's travel expert, visiting Pigeon Forge to find the best travel tips, money-saving deals and insider information. With over 10 years of experience in first-hand-travel adventures, she shares her stories, advice, and current events to help you stay in the know.