While on a Hawaii vacation you'll find plenty of Kauai activities to fill your agenda. One of Hawaii's most beautiful islands is Kauai. Known as the "Garden Isle," this island is home to some wonderful sights, including the beautiful North Shore.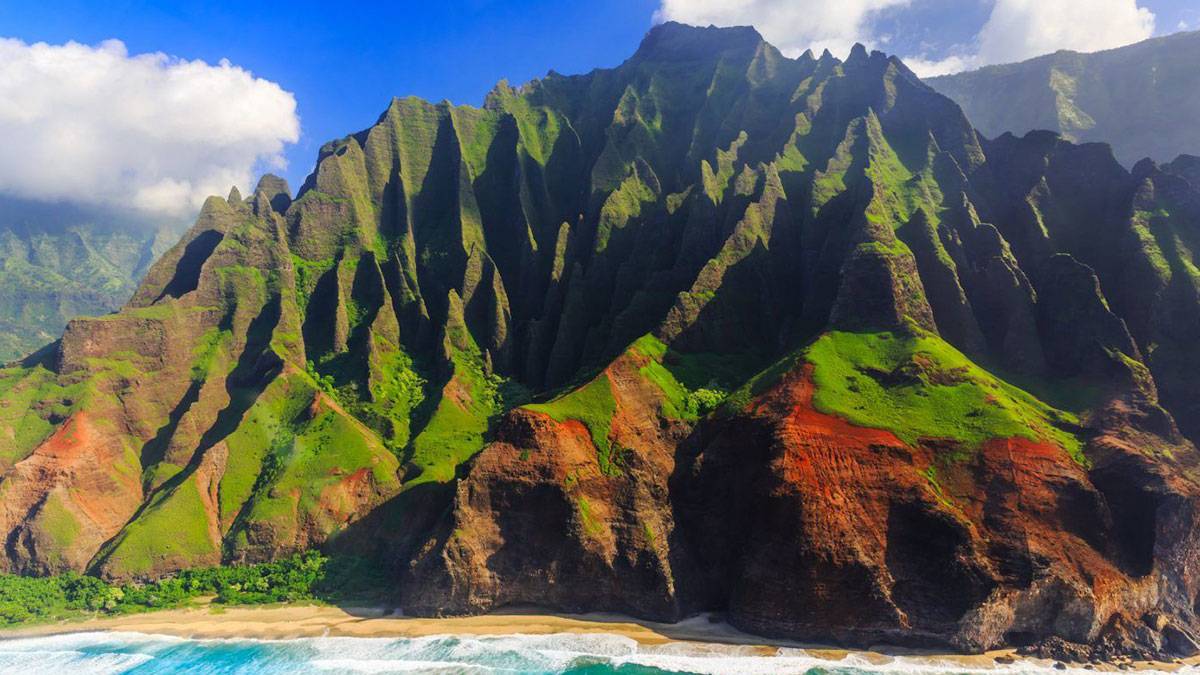 1) Na Pali Coast State Park
This Park is 22 miles long and features volcanic cliffs rising up to 4,000 ft. To get a good view of the area, visitors can hike, boast or go a helicopter sightseeing tour.
2) Hanalei Bay
Hanalei Bay features nearly two miles of beach surrounded by mountains. It is a great place for water sports. However, it also offers serene waters perfect for relaxing.
3) Kilauea Point
Located on the northernmost section of Kauai, Kilauea is home to exquisite beauty. The Kilauea Point Wildlife Refuge, home to a number of protected aquatic birds, and Kilauea Lighthouse, a 52-foot landmark, are two key standouts.
4) Kee Beach
One of the most popular beaches on Kauai, Kee Beach is home to great snorkeling and diving. The Trailhead for the Kalalau Trail is located here, plus visitors can get a great panoramic view of the Na Pali Coast by taking a short walk towards Ha'ena.
5) Glass Beach
The shoreline of Glass Beach is covered with millions of sea glass pieces - brown, aqua-colored, clear and blue. It is perfect for beachcombing, but not recommended for recreational swimming due to the rocky surface.
6) Na'Aina Kai Botanical Gardens
Spanning 240 acres, Na 'Āina Kai is a living mosaic of diverse and bounteous gardens, a hardwood plantation, a moss- and fern-draped canyon, and a pristine sandy beach stretching between a meadow and the aquamarine waters of the Pacific.
7) Waimea Canyon and Koke'e State Park
Waimea Canyon is quite majestic, as is spans ten miles, has a width of two miles and depth of 3,600 feet. The river cliffs boasts red, browns and greens. Plus, Koke'e State Park offers more than 45 hiking trails on its more than 4,000 acres.
8) Wailua River and Hidden Valley Falls
Kauai has the only navigable rivers of all the Hawaiian Islands, and the Wailua River is the perfect spot to spend some time meandering in a boat or kayak. It weaves through gorgeous waterfalls and lush jungle landscapes. A trip here features Opaekaa Falls and Wailua Falls. In addition, there is Fern Grotto, a natural lave rock cave sheltered by draping ferns.
9) Kalihiwai Falls & Kipu Falls
Both of these Kauai waterfalls are gorgeous sights to see. Kalihiwai Falls, a two-tiered waterfall, is accessible by car, hiking or horseback. To reach Kipu Falls, simply follow a short 5-minute trail. A 20-foot rock wall surrounds the falls, which empties into a crystal clear pool perfect for swimming.
10) Poipu Beach Park
On the South Shore of Hawaii you'll find Poipu Beach. It's an excellent place to spot humpback whales and is also home to endangered Hawaiian monk seals. Snorkeling is also very popular at this beach.