Ready to plan your Branson vacation to Silver Dollar City? Here's what you need to know about their 2018 season including all of their famous festivals and new shows you've got to see!
Spring Ride Days
March 14 – April 8, 2018
Silver Dollar City officially opens on March 14, 2018, and begins their season with the Spring Ride Days event. This is a good time to visit because the weather is mild, crowds are moderate and rates for places to stay in Branson are reasonable. Spring Ride Days occur on select days during March and April:
March 14-18: 9:30 am to 6:00 pm
March 21-25: 9:30 am to 6:00 pm
March 29-31: 9:30 am to 6:00 pm
April 6: 10:00 am t0 6:00 pm
April 8: 9:00 am to 6:00 pm
The Festival of Wonder
April 11 – 29, 2018
The Festival of Wonder at Silver Dollar City will shock and amaze you with extraordinary talents. Acts performing during this wondrous include:
CirqUnique: Contortionists, feats of strength, extreme pole balancing, and more!
The Earth Harp Collective: Featuring the world's longest playable stringed instrument.
Vitaly Beckman: This Master illusionist will have you in a trance.
X-Pogo: An extreme pogo crew flips, flies, and performs impressive tricks.
Radim Zenkl: The US National Mandolin Champion astounds audiences with his musicianship.
Dan Dunn: Don't blink or you'll miss this insane speed painter in action!
Harp And Hang Drum: Marianne Gubri and Paolo Borghi bring these unique instruments to life to captivate audiences.
Billed as "A Most Amazing Entertainment Experience," the whimsical acts at Festival of Wonder will make your jaw drop.
Bluegrass & BBQ Festival
May 3 – May 28, 2018
Named the World's #1 Bluegrass Event by IBMA (International Bluegrass Music Association), the Bluegrass & BBQ Festival features over 60 bands. In addition to endless bluegrass music, the festival also includes the KSMU Youth in Bluegrass Band Contest on May 26th.
Top billed performers for 2018 include:
Ricky Skaggs & Kentucky Thunder
Michael Cleveland & Flamekeeper
Nothin' Fancy
Hunt Family Bluegrass
The High 48s
Plus, you can also sample some of the tastiest barbeque the Midwest has to offer. It's the perfect slice of springtime in the Ozarks.
Summer Concert Series
June 1-3, 8-10, 2018
This summer, Silver Dollar City is bringing the music of the 70s, 80s, 90s and more to Echo Hollow® Amphitheatre. This two-weekend concert series features everything from a 1980s cover band to southern rock icons. While two acts have yet to be revealed, the Summer Concert Series lineup is as follows:
Members Only: June 1, 2018
Exile: June 3, 2018
Atlanta Rhythm Section: June 8, 2018
Blood, Sweat & Tears: June 10, 2018
Which band are you looking forward to seeing at Silver Dollar City?
Star Spangled Summer
June 9 – July 22, 2018
This festival invites families and kids to embrace All-American summer fun. Starting June 9, there will be special meet and greet sessions with favorite cartoon characters such as Dora and Diego, SpongeBob and Patrick and Team Umizoomi. Plus, thrilling attractions like the all-new Outlaw Run Coaster, The Giant Swing, Wildfire, PowderKeg, The Lost River and the American Plunge will be open for family fun! Adding to the entertainment is the lightning fast feet of the Championship Cloggers all summer long.
Moonlight Madness
July 22 – August 5, 2018
Can't get enough of the rides, shows, and events at Silver Dollar City? Enjoy it all late into the night with the special Moonlight Madness summer event. During Moonlight Madness, all of your favorite rides and more are open late until 10:00 pm and midnight on select nights. Plus, each night ends with a riveting performance of Hits from the Hollow at the Echo Hollow® Amphitheatre. This show concludes each night with an over the top fireworks display. It's a fantastic way to spend those hot summer nights!
Southern Gospel Picnic
August 23 – September 3, 2018
This is your chance to see hundreds of performances from nationally acclaimed gospel acts as well as dine on delicious southern delicacies. Attend one of America's Biggest Southern Gospel events at Silver Dollar City and you can enjoy Southern Gospel music at its finest. The Ball Brothers, Spoken 4 Quartet, The Allen Family, Mark Bishop, and Karen Peck & New River are a few of the featured performers.
Country Music Weekend
September 7-9, 2018
Back by popular demand, Country Music Weekend returns for the 2018 season. Featuring performances by the iconic Sawyer Brown, this weekend is jam-packed with country music stars. If you're a fan of country music and roller coaster rides, this is the concert series for you! This concert weekend is a popular choice among Branson visitors, so be sure to get your seats as early as possible.
National Crafts & Cowboy Festival
September 12 – October 27, 2018
Catch the Salute to the Great American Cowboy, an all-new Western Stunt Show, over 125 visiting craftsmen and a full line-up of cowboy performers during the National Crafts & Cowboy Festival. The Salute to the Great American Cowboy performance includes wild mustangs, chuck wagon cooking, and traditional barn dancing. Purchase your Silver Dollar City tickets today to enjoy all new shows and artist showcases, as well as Silver Dollar City's signature attractions in Branson.
An Old Time Christmas
November 3 – December 30, 2018
This is your chance to celebrate Christmas on a grand scale with over 5 million lights, a 5-story special effects Christmas tree, holiday light parade, visits from Santa and a living nativity creating a magical holiday world for visitors. This holiday festival also features shows such as It's a Wonderful Life and A Dickens Christmas Carol.
All of the Silver Dollar City festival entertainment and shows are included with the purchase of discount Silver Dollar City tickets. Bundle your tickets with lodging to save even more on your visit. Silver Dollar City vacation packages include some of the most popular hotels in Branson, and are an easy way to get even more value from your visit.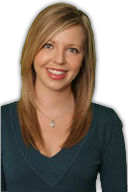 Ashley is Reserve Direct's travel expert, visiting Branson to find the best travel tips, money-saving deals and insider information. With over 10 years of experience in first-hand-travel adventures, she shares her stories, advice, and current events to help you stay in the know.