Are you ready to make a splash at SeaWorld Orlando in 2020? The aquatic theme park is hosting several festivals that add to the things to do during your visit. Dive into the details of SeaWorld Orlando events below.
Top SeaWorld 2020 Events
SeaWorld Inside Look
Fridays-Sundays, January 10-26
Meet the SeaWorld Rescue Team and get an inside look at their rescue efforts, animal care, and more. Further, this is included with park admission.
SeaWorld Rescue Run
January 25
MeetRun, stroll, jog, or skip for a good cause participating in SeaWorld's Rescue Run. This inaugural rain-or-shine event enables participants to wind through the park for three miles and catch glimpses of animals before finishing the race at Shamu Stadium. Every penny from the event benefits local and international organizations via the SeaWorld & Busch Gardens Conservation Fund. Further, an exclusive Killer Whale Educational Presentation will play once the event concludes.
Jack Hanna Weekend
January 25-26
Meet internationally known animal expert and conservationist "Jungle Jack" Hanna. Guests can expect wild animal shows, autograph signings, and meet-and-greets at Nautilus Theater.
Shows run from 1:30-2:10 and 4-4:40 pm both days. Please arrive 30 minutes before show time.
Elmo's Birthday Celebration
January 27 through February 3
Join Elmo and all of his friends from Sesame Street as they celebrate Elmo's birthday! Guests can enjoy a fun DJ dance party, crafts, and a scavenger hunt.
Seven Seas Food Festival
Friday- Sunday from February 7 through May 3
This food festival replaces Bands, Brew & BBQ and Viva La Musica, while converging favorites from both. In addition, guests will experience street food and other delicacies—all inspired by the spices, flavors, and music of the world. Namely, the Mediterranean, the Caribbean, Asia, and South America will be highlighted. Attendees can also sample a variety of international, local and seasonal craft brews on tap. Live music and art vendors round out the event.
Furry Friends Fun Run
May 9
Run, jog, stroll, or skip with your friends through Sesame Street Land at the 2nd Annual Furry Friends Fun Run. More details to come.
Sesame Street Kids' Weekends
Weekends from May 9-17
Kids can enjoy dance parties, hands-on activities, and meet-and-greets with their favorite characters throughout this family-friendly celebration.
SeaWorld Inside Look
Weekends from May 9-17
Meet the SeaWorld Rescue Team and get an inside look at their rescue efforts, animal care, and more. Further, this is included with park admission.
Electric Ocean
Select nights from May 22 through September 6
Electric Ocean will return this summer at SeaWorld Orlando. As the sun goes down, the lights and energy go up, offering guests a different kind of fun after dark. The ocean comes to life with bioluminescent lighting, music and pathway entertainment, immersing guests in a glowing sea of wonder.
4th of July
July 4
Join SeaWorld for a one-night-only special event celebrating America's Independence Day.
Craft Beer Festival
Select weekends from August 14 through September 20
SeaWorld joins the craft beer craze during this weekend event. Featuring over 100 craft beers from across the state of Florida as well as a few domestic and international brands, this festival is the perfect addition to SeaWorld's fall line-up.
SeaWorld's Halloween Spooktacular
Weekends from September 19 through November 1
SeaWorld Orlando events are created with families in mind. This is especially true for the Halloween Spooktacular. On select weekends in October, families can dive into an ocean of Halloween fun. Look forward to trick-or-treating, displaying your fabulous costumes, a Sesame Street Halloween Parade, and a dance party!
Praise Wave
Saturdays from November 7-14
Guests can celebrate Christian fellowship and have fun with live Christian music concerts. Shows will play at the Nautilus Theater at 1 pm and 5 pm. Furthermore, guests can enjoy SeaWorld's rides, shows, and attractions as well. Further, Praise Wave is included with park admission.
SeaWorld Inside Look
Weekends from November 7-15
Meet the SeaWorld Rescue Team and get an inside look at their rescue efforts, animal care, and more. Further, this is included with park admission.
SeaWorld Christmas Celebration
November 21 through December 31
Celebrate the holidays at SeaWorld with festive shipping, delicious treats, and incredible live performances. Watch as SeaWorld transforms into a winter wonderland twinkling with over 3 million lights and plenty of seasonal decorations. Further, guests can greet beloved characters like Rudolph and Santa, as well as enjoy award-winning entertainment like the Sesame Street Christmas Parade and O'Wondrous Night.
New Year's Eve
December 31
Ring in the New Year at SeaWorld with an over-the-top fireworks display and festive entertainment throughout the park.
So Much Fun for Everyone!
As you can see, this Orlando theme park strives to make each day at the park extra fun for everyone. Be sure to take advantage of these free SeaWorld Orlando events on your next Central Florida vacation.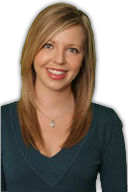 Ashley is Tripster's travel expert, visiting Orlando to find the best travel tips, money-saving deals and insider information. With over 10 years of experience in first-hand-travel adventures, she shares her stories, advice, and current events to help you stay in the know.