It's remarkable to watch live talent, and witness the art of performance at plays, musicals, and comedy clubs. San Diego entertainment features a variety of places to catch a live show. Use my list to help you plan your night out at the theater.
San Diego Comedy Clubs
They say laughing is good for you. Humor and laughter strengthen your immune system, boost your energy, diminish pain, and protect you from the damaging effects of stress. I love laughing, and I get my fix at these San Diego comedy clubs.
Since the 70s, this club has seen acts from Robin Williams, David Letterman, and many other famous comedians. The shows are offered Wednesday- Sunday, and the club is located in the heart of La Jolla, making it a perfect place for a fun night out.
This underground club was opened just a couple of years ago, and is situated in the basement of a historic brick building, giving it a big city vibe. The comedians that have gigged here are both famous and up and coming, and in case you're interested in taking a leap at comic stardom, Wednesday nights are open mic night,. They also have a full menu.
If improv comedy is more your speed, you'll love this club. The teams are hilarious, and engage audience suggestion and input on what they will be improvising on. It is more of like a competition on what team is better at improvising, and the audience is the judge. The theater has a set of teams that performs every Thursday-Sunday, so this wouldn't be a typical stand up comedy experience.
San Diego Theaters
I grew up singing and dancing, and there is nothing more satisfying than watching a great act at a beautiful theater. San Diego has some amazing talent, not to mention some great theaters. Here is a list of my favorites.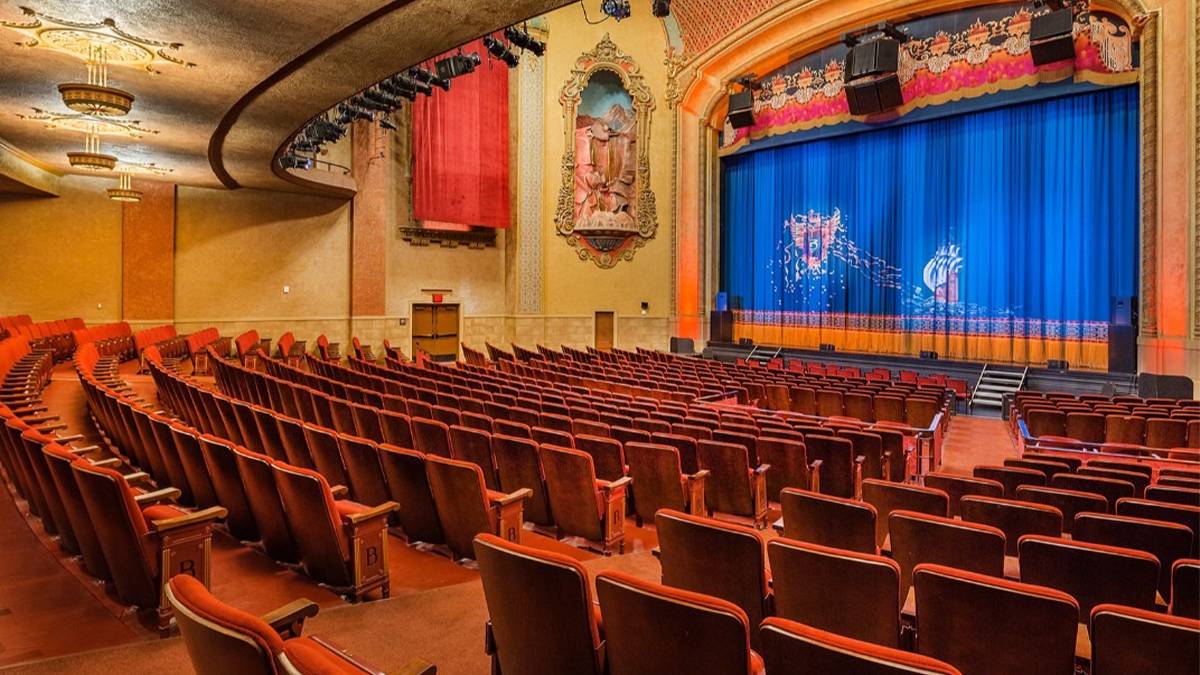 This historic theater is known for bringing unique and cultural musical to San Diego. Looking at the calendar now, they have a Celtic music performance, Abba Mania, and the Australian Bee Gees lined-up. The historic theater is gorgeous, and is located in the heart of the Gaslamp Quarter.
The Repertory Theater group calls the Lyceum Theater home, and their shows are known to be a little more racy than the typical play. The topics are controversial, cultural, sexy, and intimate, making their shows extremely unique. The theater is small, which allows for some audience interaction and an intimate watching experience.
The Civic is where San Diegans go to see big name Broadway Shows. I've personally seen The Lion King, Evita, Rent, and Foot Loose here. The shows are seasonal, so you'll want to make sure to come during the season. You can also catch several ballets throughout the year at this venue.
This local theater group has received various Tony Awards as well as landed big stage placements on Broadway. They enlighten audiences with artistic productions that are both intimate and entertaining. The last show I saw here was Side Ways (like the wine movie), and my date and I were rolling on the floor with laughter.
I don't think San Diego gets enough credit for its performing arts and entertainment venues. When you come into town, please be sure to pay a visit to one of these venues. You're sure to be entertained! Have fun!