Gatlinburg, Tennessee is a nature lover's dream as there are a variety of outdoor activities to enjoy, especially since this town is the gateway to The Great Smoky Mountains National Park. Everything from fishing to hiking to whitewater rafting in Gatlinburg is available to guests.
Summer is a fantastic time of year to try rafting in Gatlinburg.  This Smoky Mountain vacation addition is a thrilling good time. In addition, it's extremely affordable due to steep discounts from Gatlinburg rafting companies.
Current Deals on Rafting in Gatlinburg
Many of the whitewater rafting companies are located in Hartford, Tennessee, which is located about 45 minutes northeast of Gatlinburg. The area is home to the Pigeon River, which follows the eastern boundary of the Great Smoky Mountains. It is a beautiful place to visit, and provides a gorgeous setting for a Smoky Mountain rafting trip.
Visitors can choose to go on a moderate, kid-friendly adventure or can up the ante a bit and go on a more thrilling adventure that includes Class III & IV rapids. The Lower Pigeon River area is suitable for children 3 years and older, and for those that weigh less than 70 pounds. The Upper Pigeon River is for passengers 8 years and older, as it features the higher class rapids.
Other outdoor adventures that await visitors to Gatlinburg include Fishing in the Smokies, horseback riding at Five Oaks Riding Stables and ziplining in Gatlinburg. A few of the ziplining options include Adventure America Ziplines and Adventure Park Ziplines.
Reserve your Gatlinburg vacation today to experience all of the outdoor fun available!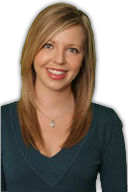 Ashley is Reserve Direct's travel expert, visiting Gatlinburg to find the best travel tips, money-saving deals and insider information. With over 10 years of experience in first-hand-travel adventures, she shares her stories, advice, and current events to help you stay in the know.