Anyone planning a Myrtle Beach vacation surely has their eyes set on an oceanfront Myrtle Beach hotel. Earlier this month, I pointed out some great properties that offer a location right on the beach while also remaining affordable. Now, let's take a look at what you're going to do in Myrtle Beach during your visit. The beach is a blast but there's a variety of Myrtle Beach attractions worth checking out too. Read on for more.

Ripley's Aquarium Myrtle Beach
I recommend this attraction for young and old alike as it really does appeal to everyone. Located at the Broadway at the Beach entertainment complex just a few miles from the ocean, the in-depth look at life under the sea fits in nicely with the beach vacation you're enjoying. Ripley's Aquarium is an immersive environment with the highlight being the Dangerous Reef as is includes a 340-foot long glidepath that takes you through an acrylic tunnel and treats you to face to face encounters with snappers, tarpons, grunts, squirrelfish, a green sea turtle, giant stingrays, sawfish , sharks and more. If you're visiting the aquarium during a weekend, look out for their Mermaid shows.
WonderWorks
Since opening last summer at Broadway at the Beach, WonderWorks has quickly become one of the most popular things to do in Myrtle Beach. When I was there last summer, I spent hours traipsing through their three story building, making my way from one interactive experience to the next. The wonderful thing about WonderWorks is that it is educational (don't tell the kids) and fun. My favorites were the Xtreme 360 bike and the Wonder Simulators.
At the Xtreme 360 bike, you pedal to try to generate enough energy to do a full 360 loop. Going upside down on a bike? Yes, please. The bikes are tandem, too, so you can do it with a friend or family member and make it a competition. I fancy myself a roller coaster junkie, so the Wonder Simulators were right up my alley. You get to design your very own roller coaster, complete with as many loops, flips and turns as you desire. Talk about a thrill ride! WonderWorks tickets also include an indoor ropes course, and you can upgrade to a combo ticket that includes a laser tag course.

Myrtle Beach Mini-Golf
Mini-golf courses can be found up and down the Grand Strand. Each has a special theme and unique course design, ensuring every experience is different. Plus, the cost to play averages $10 per person so it's definitely affordable family fun! Some of the best Myrtle Beach mini-golf courses include:
Family Kingdom
This is nostalgic selection, but also a must-do for Myrtle Beach visitors as it invokes the seaside amusement parks of yore. Located just a block from Ocean Boulevard, this park is home to features more than 30 rides. The ferris wheel is a leisurely way to get one-of-a-kind views of the ocean but if you're looking for something with more thrills try to the Slingshot Drop Zone, where you'll freefall 110 feet. If your stomach isn't quite up for that much of a thrill gather the family for some old school fun on bumper cars. Family Kingdom also has an oceanfront waterpark right across the street if you're up for even more oceanfront excitement.

Myrtle Beach SkyWheel
Located along North Ocean Boulevard at Oceanfront Boardwalk and Promenade, Myrtle Beach SkyWheel offers an exciting experience for families, couples and groups alike. The 187-foot ferris wheel is made up of 42 glass-windowed, temperature-controlled gondolas that each take up to six guests at a time around for three revolutions. The ride lights up at night for an even more magical experience.
Myrtle Beach Attractions are Fun for Everyone
These are just a few of the fun things to do on the Grand Strand. For even more options, be sure to browse our full selection of Myrtle Beach attractions as well as shows. Need a place to stay? We can arrange that for you too!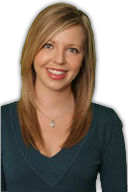 Ashley is Reserve Direct's travel expert, visiting Myrtle Beach to find the best travel tips, money-saving deals and insider information. With over 10 years of experience in first-hand-travel adventures, she shares her stories, advice, and current events to help you stay in the know.