The kids are out of school, and summertime is in full swing. Now is the perfect time for a Smoky Mountain vacation in Pigeon Forge, Tennessee. If you're looking to travel soon, here a few Pigeon Forge vacation tips to keep in mind.
1) Get an Extra Day at Dollywood
You might be surprised at the savings you'll find at Dollywood. Save money at the Dolly Parton-helmed theme park by going after 3:00pm on your first day. The next day will be free!
2) Become Friends with Nature
One of the best things about a Smoky Mountain vacation is the built-in, absolutely-free attraction available: the Great Smoky Mountains National Park. This is nature's theme park, offering numerous hiking trails, scenic views, water adventures and more. Pack a picnic and have lunch by a meandering creek or atop a scenic peak. It will be one of your best days, and the least expensive too!
3) Shop Smart
You know you're going to want a souvenir of your vacation. From kitschy mom and pop shops, to large outlet malls, Pigeon Forge shopping opportunities are affordable and filled with unique items. Some of the best places for inexpensive yet totally memorable souvenirs: The Old Mill, Three Bears General Store, and Aunt Debby's Country Store. One souvenir I love that is super cheap? Postcards. You can find them everywhere too, with scenic ones sold at places like the Sugarlands Visitor Center.
4) Pay Less for Pigeon Forge Entertainment
It's easy to score discount Pigeon Forge show tickets with Reserve Pigeon Forge. Scan the Direct Deals page to find free offers, discounts and buy one get one free offers. A few products with exclusive discounts include Smoky Mountain Opry, Hatfield & McCoy Dinner Show, The Track, Legacy Mountain Premier Ziplines and Rafting in the Smokies.
5) Dine on a Dime
Even though it's not really possible to truly "dine on a dime," you can find a good meal for decent price in Pigeon Forge. Restaurants like the Parkway, but a few standouts that are not only delicious yet economical are:
Pigeon Forge Deli & Coffee Shop: This hidden gem is where to go for lunch. Reviews like "best sandwich ever" are touted for this small café serving subs on fresh baked bread. Price range: $4-9
Smoky Mountain Brewery: Who doesn't love pizza? At Smoky Mountain Brewery a large Baker's Choice calzone for $21.95 will easily feed four people, if not more. Plus, it's kind of the best ever. So, there's that.
J.T. Hannah's Kitchen: With nothing on the menu higher than $19.99, and most priced around $9.99, this is a prime choice for dinner. Plus, the menu covers everything from steaks to seafood to burgers and pasta so everyone will walk away with a happy, full belly.
Put these Pigeon Forge vacation tips to use to make the most of your hard-earned money. Just because it's vacation doesn't mean it has to be expensive.
For even more budget-friendly and free things to do, follow our Reserve Pigeon Forge Travel Guide.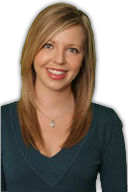 Ashley is Reserve Direct's travel expert, visiting Pigeon Forge to find the best travel tips, money-saving deals and insider information. With over 10 years of experience in first-hand-travel adventures, she shares her stories, advice, and current events to help you stay in the know.