If you want an authentic Ozark experience you simply must go to Copper Run Distillery.   Located on a secluded road off the beaten path, visitors and locals alike flock to Copper Run for a true taste of Ozarkian heritage.   
Moonshine and whiskey are both traditions in the hills of Branson, Missouri, with homemade stills and other contraptions used over the years to create alcoholic brews.  Traditional, small batch methods are at the center of Copper Run operations.    The owners of Copper Run Distillery create their spirits using techniques dating back as far as 5,000 years ago.  In fact, a 140 galloon, direct fire copper pot is still at the core of their operation.  Moreover, Copper Run strives to source local ingredients for its products.  From the water that flows through the recipes to the barrels made of locally grown white oak, the company concentrates on making each batch a local product. 
Many people hear about Copper Run through word of mouth.  Located at 1901 Day Road, off Hwy 65 north, the small distillery is housed in an unassuming cabin surrounded by trees.  This creates an atmosphere perfect for tasting Ozark Mountain moonshine or whiskey.  At Copper Run, tours of the distillery are given at noon, 2pm, 4pm and 6pm during which you can sample the local creations.  You can also stop by Copper Run's Tasting Room, open daily from 11am-7pm, to try concoctions like a Shine-a-Rita or Copper Run Manhattan.  Want to purchase a bottle of moonshine to take home?  You can do that too.  Whiskey and Rum are also available as drinks or for a take-home purchase.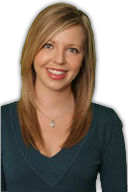 Ashley is Reserve Direct's travel expert, visiting Branson to find the best travel tips, money-saving deals and insider information. With over 10 years of experience in first-hand-travel adventures, she shares her stories, advice, and current events to help you stay in the know.