Looking to experience family fun in Oahu?  With sun, sand and surf signatures of the area, these play heavily into the activities on the island. Likewise, there are numerous outdoor adventures and cultural activities to take in. There add to the authentic atmosphere only Hawaii can provide. One things for sure: the whole family is guaranteed to have a good time when you vacation on Oahu! 
Family Fun in Oahu
Sea Life Park

Explore and learn about the abundant sea life in Hawaii's ocean waters at this aquarium. It features shows, personal aquatic encounters tailored to your interests, and interesting marine life exhibits.
You can opt to simply tour the Sea Life Park and enjoy the interactive shows and aquariums or you can upgrade your visit to include a dolphin encounter or sea lion swim. I highly recommend booking the dolphin package.  Not only do you get to interact with these amazing creatures, but you get a pedal-push and special dolphin kiss during your time.  It's super fun and totally memorable!
Pearl Harbor

A trip to Pearl Harbor, located about 10 miles from Waikiki, can be a somber but poignant one.  Share the significance of this moment in our nation's history with your kids.  As a result, they'll have a deeper appreciation of what it means to be free.
The USS Arizona Memorial is located above the sunken USS Arizona, where over 1,000 Americans lost their lives.  The USS Missouri Battleship, which was active for more than five decades, from WWII to Operation Desert Storm, is also stationed here.  You can tour the battleship and see the spot where the Japanese surrendered to end World War II. The entirety of Pearl Harbor is worth exploring as a family. Above all, seeing this historic site in person drives home the impact of that day even more, and will give children a true sense of living history.
Polynesian Cultural Center

For authentic island experiences, there is simply no attraction better than the Polynesian Cultural Center.  To begin with, a trip to the cultural center offers a full day of activities for kids. Learn how to climb a coconut tree, race outrigger canoes and practice spear throwing. Younger kids can learn to hula and learn how to catch a fish, native-style.
In addition, there is a beautiful canoe pageant that is a highlight for visitors of all ages.  Occurring at 2:30pm each day, it showcases the songs and dances of each island culture on the Center's winding lagoon.  Soon thereafter, end your day with a delicious luau feast, complete with whole roasted pig and the show "Ha: Breath of Life."  100 performers bring Polynesian culture to life through the art of singing, dancing, fire and special effects.
Pro Surf School Hawaii

Surfing is synonymous with fun in Hawaii.  Which is why the whole family, at least those ages 6 and up, can take part in learning how to surf.  At Pro Surf School, you can choose from private or group lessons.  Lessons are two hours long and are available three times a day. Further, Pro Surf School Hawaii caters to all skill levels. So, whether you're a novice surfer ready to catch your first wave or an experienced surfer looking to improve your skills, you'll have a great day in the surf.
Dole Plantation
Younger kids will really enjoy this excursion, located about 40 minutes from Waikiki.  Admission to the plantation is absolutely free, but activities available are paid for a la carte.  Dole Plantation provides enjoyable activities for the entire family. Options include the Pineapple Express, a 20-minute narrated train tour through the working planation, and the Pineapple Garden Maze, a 3-acre labyrinth featuring a  mystery you must solve.  Try a variety of pineapple dishes at the Plantation Grille for a sweet yet refreshing treat after you conquer the maze.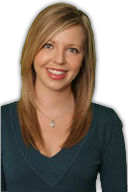 Ashley is Reserve Direct's travel expert, visiting Hawaii to find the best travel tips, money-saving deals and insider information. With over 10 years of experience in first-hand-travel adventures, she shares her stories, advice, and current events to help you stay in the know.