It's no secret that Myrtle Beach, South Carolina is a top choice for family vacations. The beach beckons many to this coastal town but the interactive attractions in Myrtle Beach also add plenty for families to do. Kids and adults alike will have fun visiting attractions that are engaging, interesting, and one-of-a-kind.
Popular interactive attractions in Myrtle Beach SC include:
NASCAR Racing Experience
Come and experience a ride or drive in a real authentic NASCAR race car at NASCAR Racing Experience. These cars have been driven by some of the top racers in NASCAR, including Dale Jr., Jimmie Johnson, Jeff Gordon and other NASCAR stars. Passing is allowed on the track too, which is sure to add an extra adrenaline rush! To ride, guests must be at least 10 years old, 5 feet tall, and more than 100 lbs. One ride equals three high-speed laps around the professional level track.
Ripley's Mirror Maze
Take the challenge and find the escape route at Ripley's Mirror Maze, featuring over 100 mirrors and LED lights. Featuring unexpected twists and turns, who knows if you'll find the exit. It's a different experience every time! Go through as many times as you like with your ticket. Will you escape the ever-changing mirror maze? As a rule of thumb, be sure to stick together with your group. Although staff members walk through the maze every 30 minutes to find lost guests, you don't want to lose your friends and family in the maze!
Soar and Explore
Soar and Explore is a thrill seeking experience for adventurers of all ages. Climb three levels of ropes on the pirate-themed challenge course that stands 40 feet tall. Navigate 33 different challenge elements which are designed with more than 3,000 ropes and cables. Continue your adventure as you soar 50ft above the water on the 500ft zipline across Lake Broadway and back. Located at Broadway at the Beach, it's easy to make this a part of your day at the entertainment complex.
WonderWorks
WonderWorks is an amusement park for the mind with over 100 interactive exhibits for visitors of all ages to experience. Be blown away by 74 mph hurricane force winds, maneuver the controls of a NASA spacecraft to land the shuttle, step inside an astronaut space suit, lie on a bed of 3,500 nails, fly a fighter jet, make a 3-D impression of your entire body on the WonderWall, design and ride your own roller coaster, play virtual sports plus much more!
Fun Warehouse
From laser tag to inflatable slides, Fun Warehouse has something for everyone in your family. As one of the popular interactive attractions in Myrtle Beach, SC, Fun Warehouse offers a myriad of engaging activities including mini bowling, roller skating, and go-karts. Whether you're traveling with little children or teenagers, you're sure to find something entertaining for every member of your family at Fun Warehouse.
Get Your Tickets for the Interactive Attractions in Myrtle Beach, SC
Browse the full selection of interactive attractions to find an activity to add to your vacation.  From zipline adventures to engaging games and racing experiences, the attractions in Myrtle Beach create great ways to play on the Grand Strand.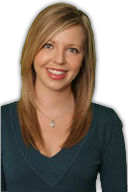 Ashley is Reserve Direct's travel expert, visiting Myrtle Beach to find the best travel tips, money-saving deals and insider information. With over 10 years of experience in first-hand-travel adventures, she shares her stories, advice, and current events to help you stay in the know.