While there's no such thing as an ordinary summer at Walt Disney World, this summer is far from normal. In fact, it's incredible! Disney's Incredible Summer is a season-long festival slated to run from May 25th to September 3rd, 2018.
From whimsical shows and Character meet and greets to brand new lands, here's what you can expect from Disney's upcoming summer season:
Magic Kingdom®: Incredible Tomorrowland Expo
At Magic Kingdom® park, the world now embraces and celebrates Supers once again thanks to the hard work of the Incredibles. Throughout the Incredible Summer festival, Tomorrowland will transform into the Incredible Tomorrowland Expo which honors all things super.
While exploring Tomorrowland, Disney visitors can interact with their favorite Incredibles superheroes including Mr. Incredible, Frozone and Mrs. Incredible. And, by popular demand for the first time ever, Edna Mode. After all, what would the superheroes be without their epic costumes? But remember, no capes!
Visitors will also have the opportunity to take part in the Super Party Time stage show complete with interactive dances, entertainment of superhuman proportions, and over-the-top superhero decor.
At Magic Kingdom, you're in for one incredible summer—with the Incredibles!
Disney's Hollywood Studios®: Toy Story Land
Quite possibly the highlight of the Incredible Summer festival, the highly anticipated Toy Story Land opens at Disney's Hollywood Studios on June 30th, 2018. This brand new area of the park boasts all your favorite Toy Story characters, thrilling rides, and toy-sized experiences.
As you enter the new 11-acre land, you'll find yourself shrunk down to the size of a toy in Andy's backyard. Hop aboard the Slinky Dog Dash roller coaster built by Andy himself or go for a spin on the Alien Swirling Saucers. And, Toy Story Land includes an already popular Hollywood Studios attraction, Toy Story Mania.
If you've worked up an appetite after the rides, head over to Woody's Lunch Box—a new quick service restaurant with treats for "honorary toys."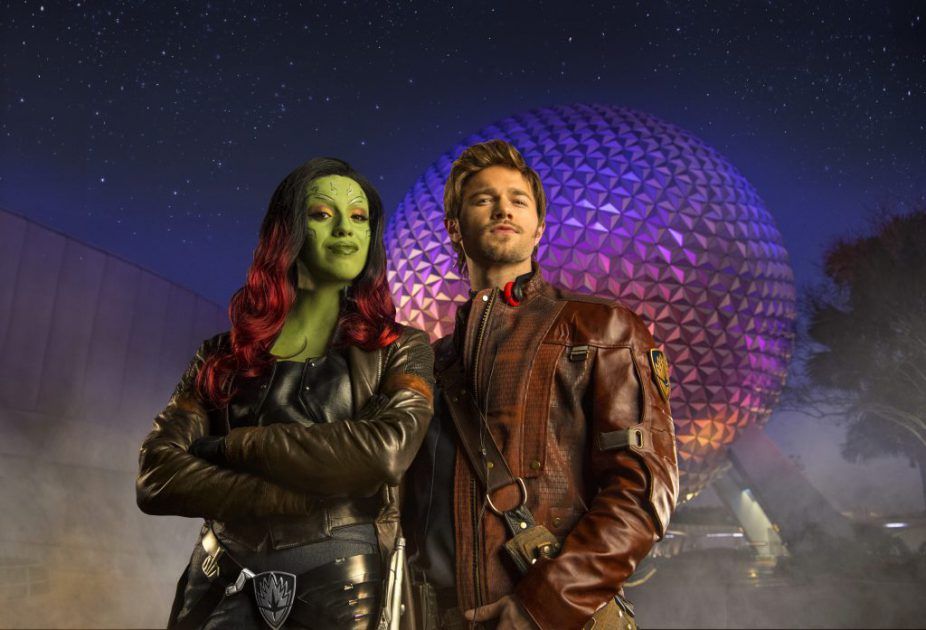 Epcot®: Guardians of the Galaxy - Awesome Mix Live!
The Guardians of the Galaxy are making their way to Epcot this summer for an out-of-this-world concert series. Starting June 9th, visitors can watch Star-Lord and Gamora perform with an Alien band from Xandar. This cosmic musical journey features hits from the 1970s and 80s on Star-Lord's Awesome Mixtapes volumes one and two. Rumor has it there may be an appearance from Baby Groot, too!
This Incredible Summer concert occurs five times a day from June 9th to August 19th, 2018.
Disney's Animal Kingdom®: 20th Anniversary Celebration
On top of an already jam-packed summer of fun and magic, it's the 20th anniversary of Disney's Animal Kingdom! To celebrate, the park has added two new shows to their already impressive line-up.
"UP! A Great Bird Adventure" launched at the Anandapur village in Disney's Animal Kingdom just in time for the Incredible Summer celebrations. Follow Russell, a Senior Wilderness Explorer, and his comedic furry friend Dug, along with other characters from UP, as they embark on an exhilarating animal adventure. This performance includes free-flying exotic birds, hijinks, and all the magic you expect from a Walt Disney World show.
And, starting on May 24th, 2018, Donald's Dino-Bash is an extravagant dino-themed party with Donald Duck and friends in DinoLand U.S.A. Donald has just learned that he is a direct descendant of dinosaurs and wants to share his new knowledge with you and all his friends. Visitors will get the chance to see Donald's feathered friends including Scrooge McDuck, LaunchPad, and more. The fun continues with Character greetings, festive décor, and a fun dance party to end each night.
Keep Your Incredible Summer Going at Disney Springs
Although the new experiences are contained to the Walt Disney World theme parks, Disney Springs is a great place to continue your summer of fun. At Disney Springs, shopping, entertainment, and dining converge for one incredible visit.
Here you can find the largest collection of Disney products, from souvenirs to clothing and beyond. After you've worked up an appetite, check out the wide range of restaurants and menus created by award-winning chefs. Plus, Disney Springs has even more entertainment! From interactive attractions to jaw-dropping shows and live performances, you'll find something to make your summer… incredible.
Plan Your Visit to Disney's Incredible Summer
With brand new experiences in all four theme parks, a trip to Walt Disney world this summer is a must! Start planning your vacation by bundling your theme park tickets with your choice of Disney property or Orlando hotel for extra savings. Now, that's incredible!
To help organize your Disney vacation and have the most incredible summer ever, use our helpful travel guides: