Make your way to America's Historic Triangle for a Colonial Christmas. When you're planning your vacation in Williamsburg, Virginia you can look forward to a variety of events at Colonial Williamsburg, many of which highlight the way the holiday was celebrated in the 18th century. Colonial Williamsburg celebration is The Grand Illumination, held in the historic area of Colonial Williamsburg from 5pm-9pm on December 6, 2015.

Musical performance on multiple stages and fireworks from three different locations – the Capitol, Magazine, and Palace – make this event one of the most popular of the season. The musical performances will begin promptly at 5pm and the firework displays will take place at 7:00pm. Prior to the event, the day is filled with special concerts and caroling, special meals at the historic taverns, walking tours showcasing decorations and houses, and demonstration drills by the colonial militia.
The Grand Illumination holds special significance at Colonial Williamsburg as it represents a tradition of the 18th Century. In that time, illuminations – the firing of guns and lighting of fireworks – were held to celebrate major events such as the commemoration of the birth of the reigning sovereign, great military victories, or the arrival of a new colonial governor. Come early to view the decorations and enjoy musical performances from multiple stages throughout the Historic Area.
Colonial Williamsburg Virginia hosts a variety of other events throughout December. Some do charge admission, but generally it is a nominal amount. The Holiday Pops Concert, presented by Williamsburg's professional orchestra, the annual Holiday Pops Concert, held December 5 and , features a festive program of seasonal music. The Christmas Home Walking Tour is also interesting, as visitors walk to several houses where performers stage vignettes showing how people from various classes celebrated the holiday. There is also caroling inside Revolutionary City, strolling musicians in Merchants Square, a Palace Concert and other delightful holiday music programs planned.
Christmas Eve at Colonial Williamsburg is a special day, with a ceremonial firing of the muskets and canon, town tree lighting, and free entertainment at the Capitol.
Purchase a Williamsburg vacation today to experience a colonial Christmas.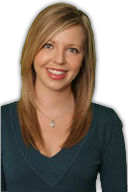 Ashley is Reserve Direct's travel expert, visiting Williamsburg to find the best travel tips, money-saving deals and insider information. With over 10 years of experience in first-hand-travel adventures, she shares her stories, advice, and current events to help you stay in the know.