Just five years ago, Gatlinburg sold its first legal jar of moonshine. Now, distilleries line the Parkway and have created big business for the vacation destination. In a town once known for its handmade crafts and rustic souvenirs, Gatlinburg moonshine tourism has added an extra bolt of white lightning to the mix.
The first moonshine distillery to open was Ole Smoky Moonshine. As it became one of the most popular hotspots in Downtown Gatlinburg, other distilleries followed suit. Davy Crockett's Tennessee Whiskey opened their doors in 2011, and both Sugarlands Distillery and Doc Collier Moonshine began serving 'shine in 2014.
In Gatlinburg, there's more to moonshine than just alcohol. There's a long heritage associated with the drink, as it has been embedded in Appalachian culture for decades, if not centuries. Now visitors can taste the history and heritage of the Smoky Mountains through homemade, secret moonshine recipes. Each distillery has their own unique spin on the beverage, from classic white lightning to flavored options like Apple Pie and Blackberry offered. Some, like Ole Smoky Moonshine, concentrate strictly on moonshine while others, such as Davy Crockett's, focuses more on Tennessee Whiskey. At Sugarlands Distillery, a full moonshine experience is presented from tastings to back porch entertainment. The latest distillery to open, Doc Collier Moonshine, is linked to the great-grandchildren of William "Doc" Collier who was a famous moonshiner in these hills in years gone by. Their blueberry moonshine brandy is one-of-a-kind and just one of the jars visitors scoop up once sampled.
Many thought moonshine tourism in Gatlinburg would sully the family-friendly atmosphere. That's not the case. Any night of the week, families still stroll the Parkway, popping in and out of attractions, shops and eateries. Now, there's a little bit more for adults to do and with more distilleries continuing to open, it seems they approve.
Get a taste of Tennessee culture while in the Smokies at any Gatlinburg moonshine distillery. Each has their own distinct style, flavor and recipe, so a favorite is sure to be in the mix.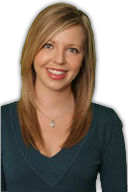 Ashley is Reserve Direct's travel expert, visiting Gatlinburg to find the best travel tips, money-saving deals and insider information. With over 10 years of experience in first-hand-travel adventures, she shares her stories, advice, and current events to help you stay in the know.