Gatlinburg is home to the nation's largest organization of independent artisans.  Visitors can discover authentic arts and crafts from these Tennessee artists in and around Gatlinburg, but specifically on the 8-mile arts and crafts loop along Route 321.  Known as the Great Smoky Arts & Crafts Community, the area has been designated a Tennessee Heritage Arts & Crafts Trail.  Using techniques that have been around for centuries and passed down from generation to generation, the craftspeople of this community create quilts, candles, pottery, wood crafts, leatherworks, stained glass and more.
Members of the Great Smoky Arts and Crafts Community include:
Alewine Pottery

Arrowcraft Shop

Buie Pottery

B

yrnes Woodcrafters

Country Cobbler Custom Leather

Dinwoodie Metal Sculptors

Firefly Glass Studios

Gatlinburg Sign Crafters

Good Natured Gifts

Great Smoky Mountains D-Lie Candles

Hand Leather

Hills Creek Gallery and Glass Studio

In The Wild

Lorelei Candles

More Than a Candle

Ogles Broom Shop

Otto Preske – Artist in Wood

Ownby's Woodcraft

Simply Twisted

Smoky Mountain Pottery

Smoky Mountain Spinnery

Tim Weberding Woodworking

Treasures in Earthen Vessels

Wood Cottage
The Arts & Crafts Trail pathway will show you folk art, candles of all descriptions, hand-made pottery, oak and willow baskets, watercolors, sculpture and lithographs. The History Trail pathway will allow you to discover the people and events that made Tennessee what it is today. Plus, you can take the Gatlinburg Trolley to the Gatlinburg Arts and Crafts loop for only $1.  Spend a day at the community exploring the varied and talented works of these amazing artisans.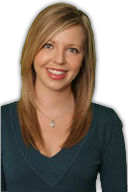 Ashley is Reserve Direct's travel expert, visiting Orlando to find the best travel tips, money-saving deals and insider information. With over 10 years of experience in first-hand-travel adventures, she shares her stories, advice, and current events to help you stay in the know.