Orlando is known for its first-class attractions, but there are also plenty of natural attractions for visitors to explore. Directly located in central Florida, Orlando has the great advantage of being immersed in beautiful natural surroundings that are waiting to be explored.
Orlando, Florida is a world-renowned vacation destination, welcoming more than 50 million visitors each year. There are fun things to do in Orlando, like grab Walt Disney World tickets or visit Universal Studios, but there are also plenty of free things to do in Orlando. With so many free activities in Orlando, it's easy to see why travelers choose to visit year after year.
1. Harry P. Leu Gardens
Guests can enjoy three miles of walkways, rose gardens, a butterfly garden, ancient oak trees, and more at Harry P. Leu Gardens. Admission is free on the first Monday of every month. Normal admission is $10 for adults and $3 for children.
2. Cornell Fine Arts Museum
This free admission museum showcases over 6,000 art pieces ranging from the Renaissance to the Baroque period. Art lovers of all ages will not want to miss one of the oldest collections in all of Florida.
3. Disney Springs
Free things to do in Orlando and Disney are two words you don't see together very often. However, at Disney Springs there are several fun and free options at your disposal. You can explore the World of Disney store, which is an experience in and of itself. Also, visit the Lego Imagination Center, where your kids can enjoy the free Lego building stations and nearby playground. Plus, there are events throughout the year like Festival of the Masters, an award-winning arts & crafts event.
4. Ocala National Forest
Just north of Orlando, you'll find Ocala National Forest. This is the largest national forest east of the Mississippi, at which you can hike, canoe and bike. Bring a picnic lunch and enjoy a day of nature.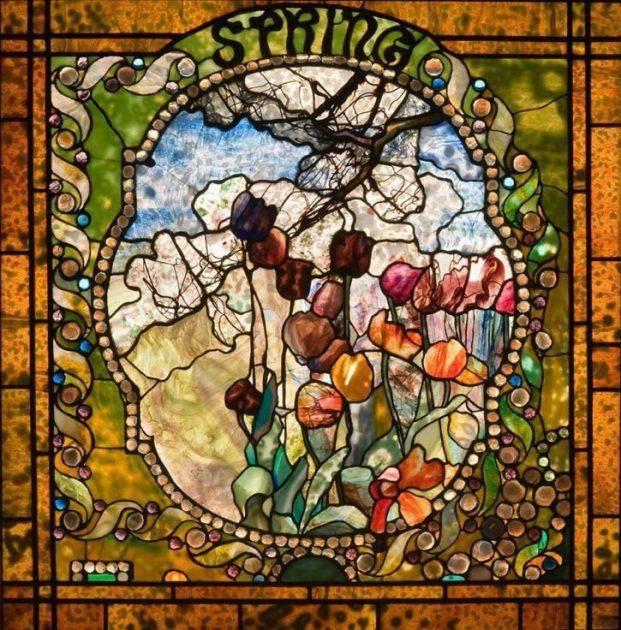 5. Charles Hosmer Morse Museum of American Art
Home to the most comprehensive collection of Louis Comfort Tiffany, including the chapel interior Charles Hosmer Morse designed for the World's Columbian Exposition in Chicago in 1893. There is also an extensive American Pottery collection, as well as 19th and 20th-century paintings collection. November through April, admission is free from 4pm-8pm on Fridays. Regular admission is $5 for adults, $1 for students and children (12 and under) are free.
6. The Town of Celebration
Visit this Disney-made town where you can admire the gorgeous houses, well-groomed yards, and magic of Disney living. Admire the Rockwellian-atmosphere, let the kids play in the interactive fountain or stop by the farmers market on Sundays. During winter months, visitors can even see (fake) snow falling.
7. Disney's Boardwalk
For free things to do in Orlando, you can't beat the charm of Disney's Boardwalk. Stroll along Disney's boardwalk, a re-creation of a 1930s-style Atlantic coastal village. The boardwalk is home to nightclubs and entertainment, but visitors can enjoy the street musicians, water views and street entertainers for free.
8. Zora Neale Hurston National Museum of Fine Arts
This museum celebrates the famous Floridian best known for her novel Their Eyes Were Watching God. The culture of people of African descent is celebrated at this Zora Neale Hurston Museum, and in late January, they present Zora Festival. Admission is free.
9. Grand Bohemian Gallery
Even if you're not staying at the Grand Bohemian Hotel, stopping by for a free tour of the Grand Bohemian Gallery is worth the time. The gallery has everything from local contemporary art glass and jewelry to European paintings from the 19th and 20th centuries.
10. Holocaust Memorial Resource and Education Center of Central Florida
An informative center dedicated to remembering the millions of people that were lost during the rule of Nazi Germany. Displays include local survivor testimonies. Admission to the Holocaust Memorial is always free. Closed Saturdays.
11. Lakeridge Winery & Vineyards
Twenty-five miles west of Downtown Orlando is the 127-acre estate comprising Lakeridge Winery & Vineyards. Visit to enjoy a free tour and tasting of award-winning wines as well as free summer concerts. Lakeridge also hosts various wine-themed festivals throughout the year, many of which have a nominal admission fee.
12. Fort Christmas Historical Museum & Park
Fort Christmas is easily one of the best free things to do in Orlando for history buffs. Visit the full-size replica of Fort Christmas, which was originally built for the Second Seminole Indian War (1835-1842). Included are seven restored pioneer homes and exhibits showing pioneer life from the 1870s through the 1930s. Key themes are homesteading, cattle, citrus, hunting, fishing and trapping.
13. Lake Eola Park
This downtown Orlando centerpiece offers 43 acres for exploration and recreation, including fountains, a walking path, playgrounds, concerts, swans to feed and swan-shaped paddle boats and gondolas (for a slight fee).
14. University of Central Florida Arboretum
Opened in 1983, this arboretum is home to over 600 plant species and at least 8 ecosystems and is located on 80 acres, where visitors can walk, or bike along a 9-acre lake.
15. Orlando Brewing Company
This is Orlando's only certified organic brewery. They offer free tours Monday-Saturday at 6pm.
Almost Free Things to Do in Orlando
16. Universal Orlando® Resort
Parking is discounted to $5 at Universal CityWalk® after 6 pm and free after 10 pm. This makes it super easy to visit the Universal CityWalk entertainment hotspot.  (Note that this excludes New Year's Eve, Mardi Gras event nights, July 4th and Halloween Horror Nights event nights).
17. Kelly Park – Rock Springs
This Park offers over 248 acres of outdoor fun and excitement! A crystal clear spring is the focus of this park, with tubing down the meandering stream a favorite activity of guests. Admission to the park is per vehicle.  $3 for 1-2 people, $5 for 3-8 people.
Free and Fun Orlando Activities
With 18 free things to do in Orlando, Florida, a money-saving vacation at this destination is easy to accomplish. Visit today and see how exciting a trip to Orlando can be.