Orlando, Florida is known as one of the best places to experience family fun and entertainment. At the myriad of Orlando interactive attractions, you can do just that.
Some of the most popular interactive attractions include:
Gatorland
Take in an incredible display of huge alligators and crocodiles, train ride, aviary, breeding marsh and bird sanctuary, petting zoo, nature walk, gift shop, and one-of-a-kind shows such as the world famous Gator Jumparoo. Plus, you don't want to miss the Gator Gully Splash Park for even more interactive fun at Gatorland.
Kennedy Space Center
Just 45 minutes from popular Orlando attractions and theme parks is NASA's launch headquarters. Kennedy Space Center is the only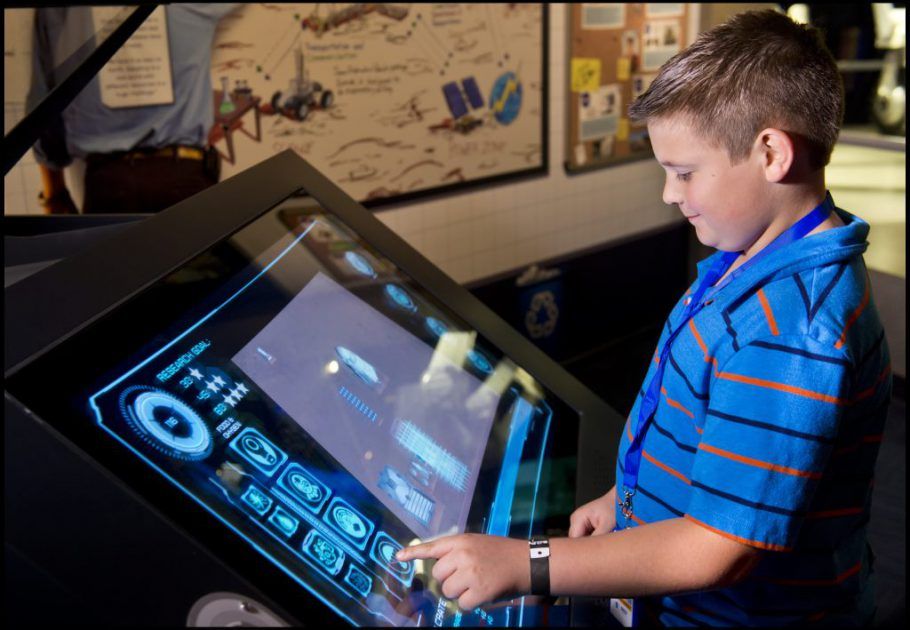 place on Earth where you can tour launch areas, meet a veteran astronaut, see giant rockets, train in spaceflight simulators, and even view a launch. At this hands-on space exploration facility, children and adults alike can get a first-hand look at rockets, outer space, and the daily life of astronauts.
WonderWorks
WonderWorks is an amusement park for the mind with over 100 interactive exhibits for visitors of all ages to experience. For an abundance of Orlando interactive attractions, head to WonderWorks. From experiencing a 5.3-level earthquake to conquering a 3 story indoor ropes challenge course, the fun and activities at WonderWorks Orlando are endless.
Ripley's Believe It or Not!
To experience the weird, intriguing, and curious, plan a visit to Ripley's Believe It or Not! While learning about the odd discoveries of our world, guests can interact with the exhibits along the way. Be on the lookout for a spinning vortex, a shooting gallery, and so much more to see and do.
Crayola Experience
Are you visiting Orlando with kids who love to color? If so, a visit to the Crayola Experience must be on your itinerary. Little artists can create to their heart's content all while exploring the attraction's 25 activities. From the Crayola Factory exhibit to Drip Art, your family will be entertained from the moment arrive.
Add these Orlando Interactive Attractions to Your Vacation
Take a look at the full list of Orlando interactive attractions to see all the choices available. From mini-golf to hands-on science attractions, there's something for everyone in Orlando, Florida. Plus, many of the attractions have fantastic discounts on ticket prices—an added bonus of booking your tickets in advance.