September 1, 2022

-

October 31, 2022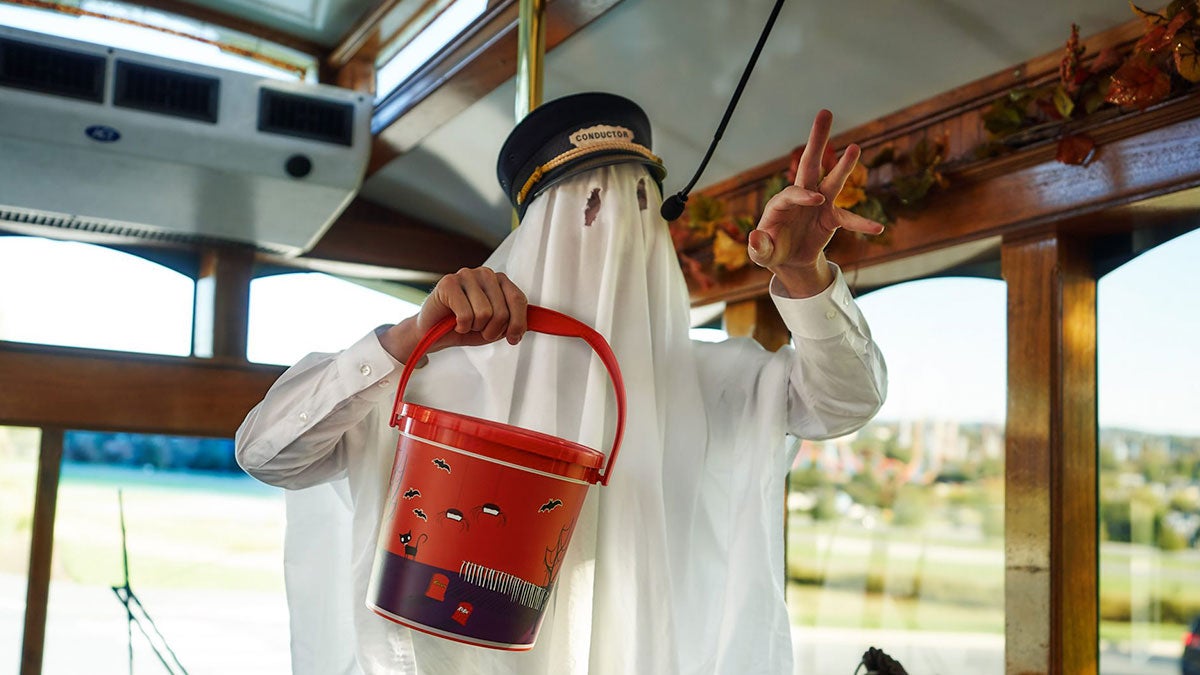 Hop aboard the "trick or treat trolley" for a scenic and frighteningly fun ride through Hershey's Chocolate Factory.
Meet your favorite Hershey characters and collect treats throughout the ride. Learn the inspiring story of Milton Hershey and hear some fun facts about the company.
Plus, smell rich chocolate and cocoa beans during the journey. Don't forget to add the sample products to your goody basket.
Date
The official dates for this event have not been released. However, we will update this page with more information.
Location
Located at 101 Chocolate World Way Hershey
Trick-or-Treat Trolley Tickets
The trick-or-Treat trolley is included with your Hershey's Chocolate World admission tickets.
Covid-19 Information
Face coverings are optional for guests and employees.
Additional Activities at Hershey's Chocolate World
Experience all the chocolatey goodness at Hershey's Chocolate World. Book your Hershey's Chocolate World tickets now and enjoy all these other attractions:
Experience Trick-or-Treat Trolley
This Halloween, visit the sweetest place on earth, also known as "Hershey Chocolate World." Hop on the trick-or-treat trolley and spend a day filled with fun facts, laughs, and more chocolatey goodness than you can handle.
Listen up as the conductor shares exciting information and riveting stories about the town—delight in a sweet product sample and the smell of the cocoa beans and milk chocolate.
You'll also meet your favorite Hershey characters in their Halloween costumes throughout the ride. Plus, collect treats at this chocolate-filled interactive tour.
Grab your tickets now for this one-of-a-kind attraction. While you're in the area, be sure to visit all the attractions at Hershey's Chocolate World.
Related Events