February 1, 2023 @ 8:00 am

-

February 28, 2023 @ 5:00 pm

EST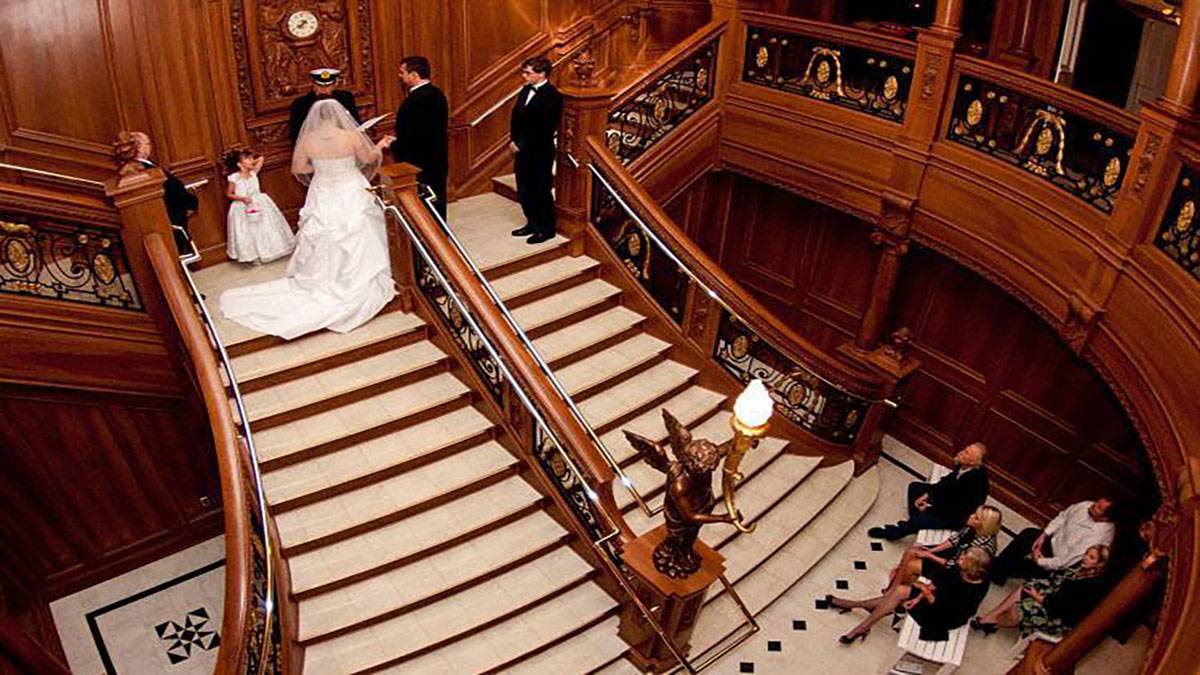 Make your special someone's heart flutter at the Sweetheart Month at Titanic Museum Attraction - Pigeon Forge. Celebrate special occasions such as marriage proposals, weddings, engagements, and vow renewals on the luxurious Grand Staircase from February 1st through the 28th, 2022.
Romance is in the air at the Titanic Museum Attraction. Pop the most-awaited question or greet your significant other on your anniversary at the exact recreation of the legendary staircase where Rose and Jack fell in love.  
Dates
Sweetheart Month at Titanic will sweep off your feet from February 1st through the 28th, 2023.
Tickets
Due to limited space, we recommend reserving your tickets in advance.
Covid-19 Information
Face coverings are advised for guests during their visit.
Details and What to Expect
With their Sweetheart package, you can participate in a lavish ship tour, in addition to a Grand Staircase presentation. Explore the magnificent decorations of the museum with your special someone and snap some pictures for the best souvenirs. Plus, Titanic Pigeon Force can also arrange Valentine gift packages.
Package Your Titanic Museum Tickets
Wanting to hit the Titanic Museum one of these days? Then bundle your tickets with other Pigeon Forge fun area attractions:
Experience Titanic Museum in Pigeon Force
Nothing screams romance than spending a special day at the Titanic's Grand Staircase. This is the only exact recreation of the legendary staircase in the world.
It's no wonder this is the perfect spot to propose, commemorate wedding vows, celebrate your wedding anniversary, or just reaffirm your affection and appreciation for your loved one. So, book your tickets now and feel on top of the world just like Rose and Jack did.  
Also, you can make a vacation out of it with a Titanic Museum package deal.
Related Events