July 4, 2021 @ 12:00 am

-

July 5, 2021 @ 2:00 am

EDT

Free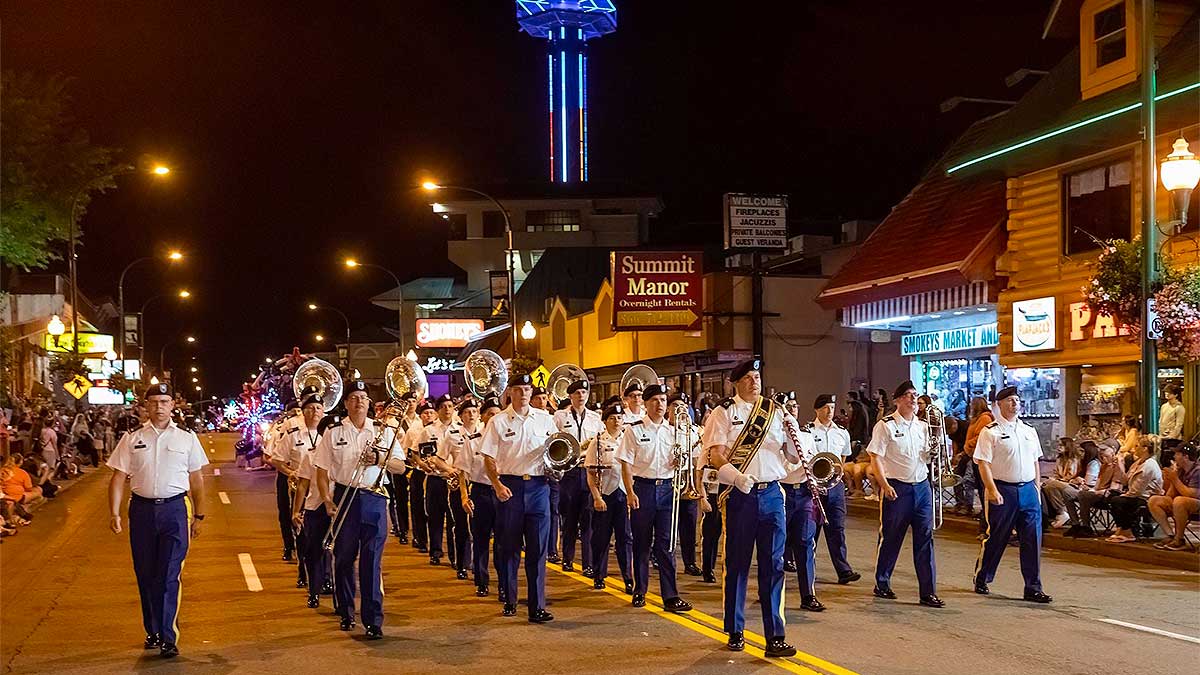 Gatlinburg steps up the Independence Day celebration with its spectacular midnight parade. Gaze in wonder at the larger-than-life floats and enjoy the illuminating sight of exploding colors set against the sky. The First Independence Day Parade in the Nation is a can't-miss!
Once the clock strikes midnight, the first Independence Day parade in America will kick off the holiday in downtown Gatlinburg. The parade route starts at the East Parkway intersection and Baskin Creek Bypass turning onto traffic light #3 and ending at Ski Mountain Road.
Date and Time
The First Independence Day parade starts from 12:00 AM to 2:00 AM.
Parade-goers are advised to arrive early on July 3rd to avoid traffic jams and secure a spot to watch along the Parkway.
Covid-19 Information
Organizers recommend face makes, but do not require them.
Other Attractions in Gatlinburg
Double the thrills and adventures in Gatlinburg with these other attractions:
Experience The First Independence Day Parade in the Nation
Every year, Gatlinburg's Independence Day midnight parade outdo its past celebrations with jaw-dropping light displays and fabulous floats. This year's 46th version will be no different. Guests can enjoy splendid laser effects and fireworks shows.
The parade features fife and drum performances and drill teams. Invited bands come together to play patriotic music, attracting the attention of Americans from all over the nation. Don't forget your camera to snap pictures of the stunning decorations and effects.
The first 4th of July Parade in the country has been recognized for its excellent entertainment value, so come early to witness the spectacle. Plus, you can immerse yourself in the other exhibits and other attractions throughout the day.   
Also, you can make a vacation out of your holiday visit with a Gatlinburg vacation package.
Related Events