May 27, 2022

-

September 30, 2022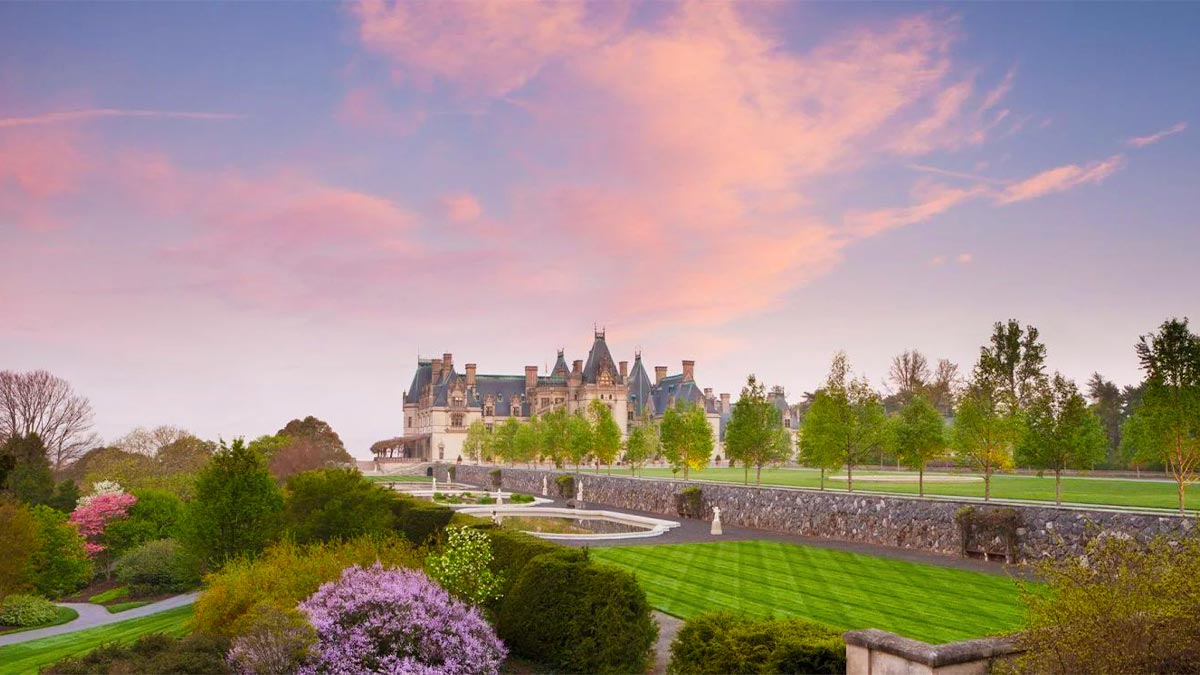 Breathe in the mountain air and enjoy thrilling outdoor activities at Biltmore. This place offers the perfect summer escape for the entire family with its stunning views and enticing attractions!
Enjoy the charming, nostalgic vibes of Biltmore this summer season. Marvel on its spectacular beauty and museums. Plus, take a quiet stroll along a moss-covered garden or go fishing.
Date
Summer at Biltmore runs from May 27th through September 30th, 2022.
Tickets
Tickets can be purchased here.
Covid-19 Information
Guests must wear face coverings while on Biltmore House lot shuttles and the Inn shuttles.
Package Your Biltmore Trip Tickets
Don't miss the chance to explore all the nearby destinations and upgrade your Asheville trip with these attractions:
About Biltmore Estate
Biltmore Estate is bursting with impressive structures, gardens, grounds, and indoor and outdoor experiences.
America's largest home is full of priceless furniture and artwork, just waiting for you to explore. In addition, there are hiking and forest tours to join as well.  This haven is the perfect destination for any outdoor and art enthusiasts.
Experience Summer at Biltmore
Enjoy Biltmore's scenic views, grand architecture, and fun activities this summer. This 8000-acre state is renowned for its impressive landscapes and attractions. So, come and feel the breeze on your skin or take a picnic while appreciating nature.
Let your little ones enjoy the kid-friendly activities at Wildlife discovery and the Biking and Hiking zone. Plus, try new cuisines in nearby restaurants and shop for local souvenirs in a myriad of shops.
Then, wonder at the estate's vineyards and join the river stroll hike.
Grab your Biltmore Estate tickets today and take a relaxing summer vacation. While at it, make a vacation out of it with the Asheville vacation package.
Related Events