November 3, 2022

-

November 6, 2022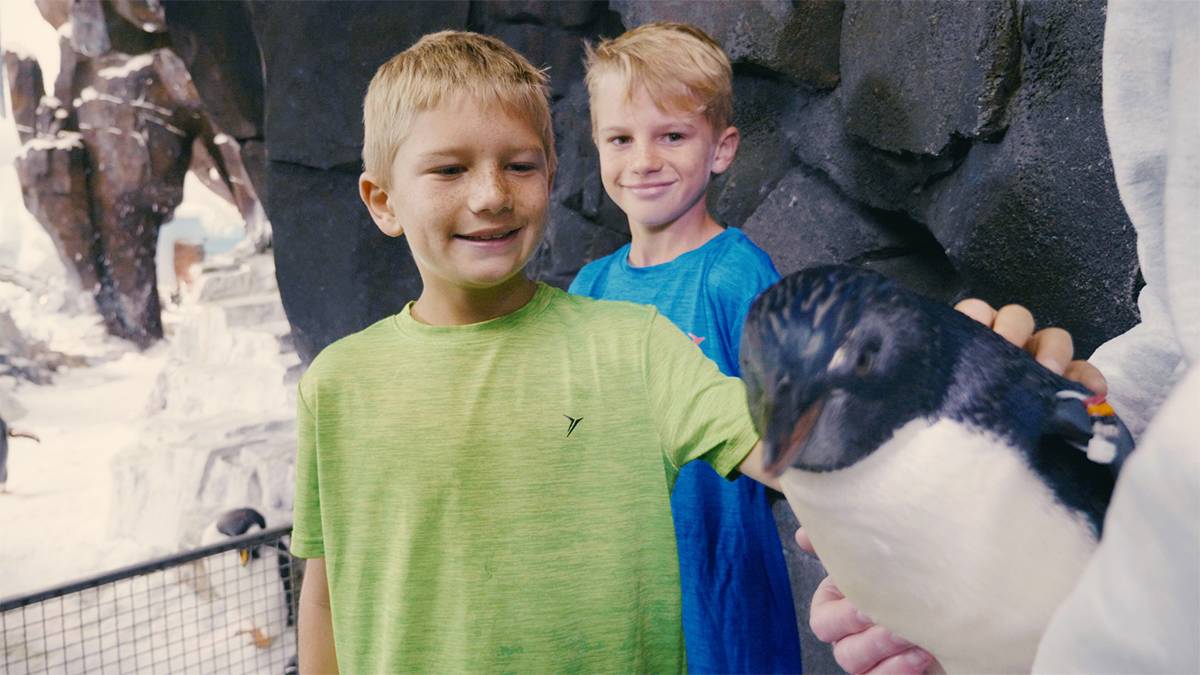 Get up close and build a lasting bond with your favorite sea animals and rescuers from November 3rd and run through the 6th 2022 with Inside Look at SeaWorld San Antonio.
Get the chance to meet and greet the admirable animal-care experts and witness behind-the-scenes work. Speak with caretakers and learn fun facts and tips on protecting these creatures. Visit the base of the personnel and rescuers to see how they feed and care for these animals.
Don't forget to ask questions about their work and best memories with the park's cutest residents. Then, enjoy an exclusive view of these incredible animals with this one-of-a-kind experience.
Dates
Inside Look takes place from November 3rd to the 6th, 2022.
Tickets
The Inside Look event is included with your SeaWorld San Antonio admission.
Covid Information
All guests are recommended to wear face masks upon entry and when indoors. However, proof of vaccination isn't required.
Package Your SeaWorld San Antonio Tickets
Want to experience all the fun in SeaWorld San Antonio? Then bundle your tickets with other area attractions and hotels:
Experience Insider's Look at SeaWorld San Antonio
Look into the habitats of your mammal friends during SeaWorld Antonio's Insider's Look event. See firsthand what goes behind the aquariums and hear the stories of animal experts who dedicated themselves to the zoological institution.
Meanwhile, listen and learn about the rehabilitation efforts and the real impact of these actions on the world.  
Ask questions and engage during the fun and feel-good discussions. It's not every day that you see the topside of a shark aquarium and meet the people who care for the animals. Don't miss the chance to experience this event. Go and get your SeaWorld San Antonio tickets today!
Related Events