October 16, 2022 @ 9:00 am

-

October 31, 2022 @ 7:00 pm

PDT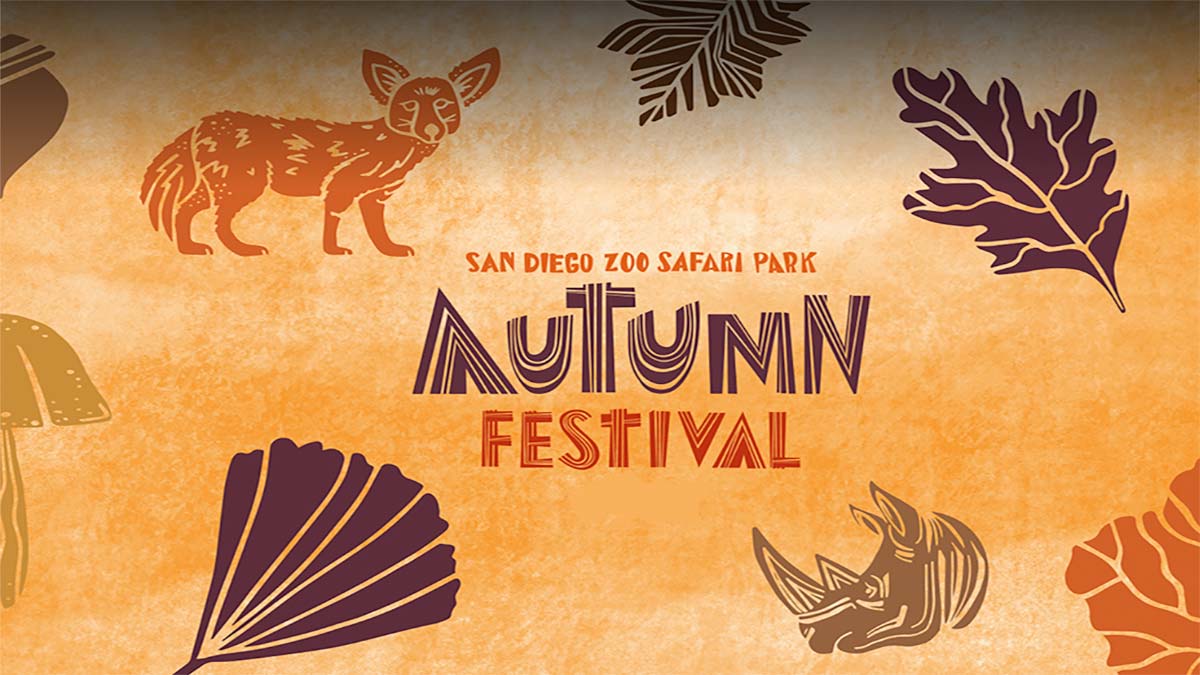 When fall arrives, an exciting sense of celebration arises at San Diego Zoo Safari Park for the Autumn Festival. Come enjoy the season of color with a bounty of themed activities and culinary treats.
Try not to get lost in the corn mazes, revel in musical performances, and soak in the sparkle of the floating, flickering lanterns. Of course, there will be delectable eats and unique booths to enjoy throughout the event. So what are you waiting for? Grab your flannel and celebrate harvest time.
Date and Details
Autumn Festival happens on October 16th, 17th, 23rd, 24th, 30th, and 31st, 2022.
Safari Park Radio 197.2
Saturdays and Sundays from 9 AM to 7 PM.
San Diego Zoo Safari Park's radio station delight guests with a bubbly, country soundtrack that's sure to get everyone dancing. Head to Safari Base Camp to show off those moves.
Scarecrows
Saturdays and Sundays from 2:30 PM to 6:30 PM
Strike a pose with your favorite mischievous and friendly characters who are also there to guide you as you stroll through the Village Playground for the maze and live performances.
The Barn Bowls
Saturdays and Sundays at 2:30 PM, 3:30 PM, 4:30 PM, and 5:30 PM
The renowned Barn Owl Band returns to the Village Playground for some toes-tapping performances. Listen to bluegrass and traditional songs while sipping pumpkin drinks.
A-MAZE-ing Autumn Adventure
San Diego Zoo Safari Park regales young adventurers with mind-bending corn mazes. Then, head to the Village Playground to take on the challenge.
Safari Parker
Saturdays and Sundays at 2 PM, 3 PM, 4 PM, and 5 PM.
Fill your head with funny stories and wildlife knowledge by stopping by Condor Trail. An interactive explorer will share information and answer questions about nature and animals, specifically burrowing owls.
Lantern Ceremony
Saturdays and Sundays at 6:45 PM
Paying homage to harvest celebrations from all over the world, this ceremony features floating, glimmering lanterns that dance to an original soundtrack. The Lantern attraction caps off the Autumn Festival, hoping for good health and prosperity to all attendees.
Tickets
Autumn Festival is included with your San Diego Zoo Safari Park admission.
San Diego Zoo Safari Package and Other Area Attractions
Experience San Diego's embracing vibe anywhere you go. Bundle your San Diego Zoo Safari Park tickets with these other attractions.
Experience San Diego Zoo Safari Park
Enjoy the wonders of autumn at San Diego Zoo Safari Park. From sampling delicious treats to watching a lantern ceremony, there are plenty of ways to celebrate the change of the season.
Also, you can extend your vacation with a San Diego Zoo Safari Park Package.
Related Events