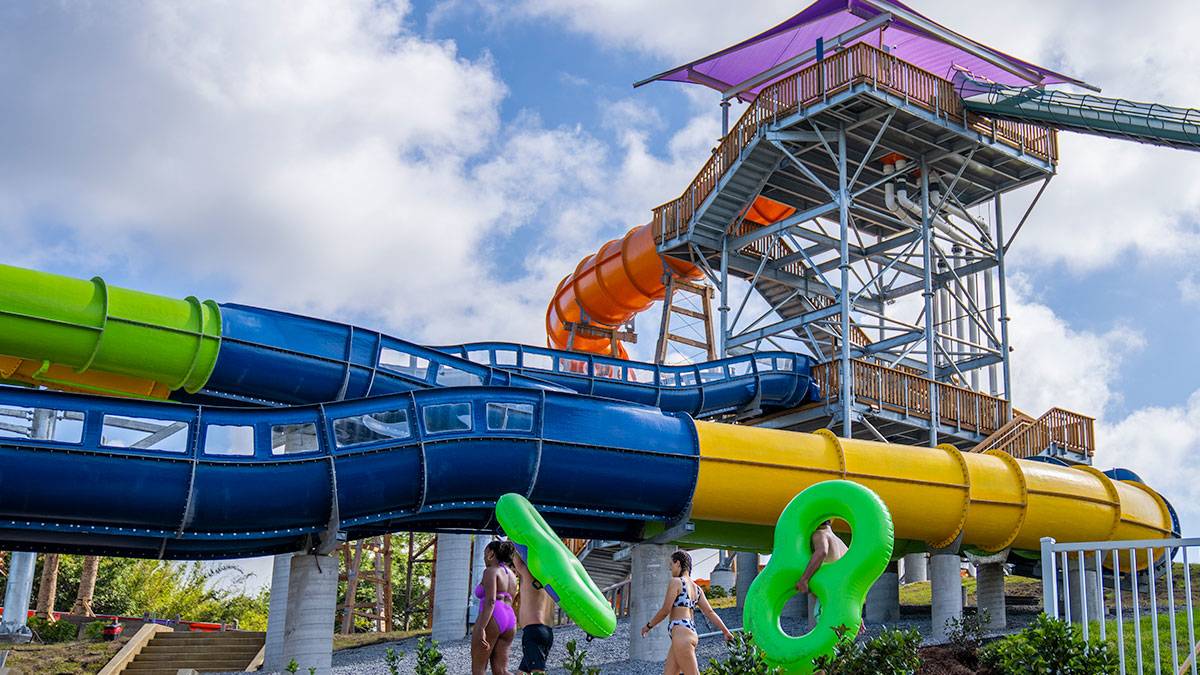 Gather your daredevil squad and get ready for Adventure Island's newest fist-clenching rides! Feel the high-speed rush on Rapids Racer and enjoy the big splash or jive to the beats on Wahoo Remix!
Stoke your competitive side on the first dueling sauce water slide - the Rapids Racer. Challenge your friends and ride the two-person raft before you speed through 600 feet of slide. This attraction features low walls, so you'll be able to keep an eye on your opponent easily.
Then, embrace the thrill and party of Wahoo Remix, the first slide with coordinated lights and sounds.
Dates
Pass Members can exclusively ride Rapids Racer and Wahoo Remix on April 30th, 2022. These attractions are open to the public starting on May 7th, 2022.
Tickets
The new attractions are included with your Adventure Island water park admission.
Covid-19 Information
Guests are recommended to wear face masks while indoors.
Package Your Adventure Island Tickets
Dive into the best adventure ever in Tampa with these other attractions and hotels:
Experience Rapids Racer and Wahoo Remix at Adventure Island Tampa
Do you have what it takes to experience the rush and thrill of Rapids Racer and Wahoo Remix? Then, hit the newest attractions at Adventure Island Tampa. Race friends or fellow adventurers at top speed through nearly 600 feet of slides.
Be delighted with the hottest sounds and make a splash at Wahoo Remix. Formerly Wahoo Run, this attraction grooves and lights up as you race through 600 feet of slide.
Get your tickets now and enjoy the adrenaline. On top of the two new slides, the park also features freshly painted areas, a new Hang Ten Tiki Bar, and hammocks plus lounge areas. 
Related Events