March 9, 2022 @ 9:00 am

-

February 20, 2023 @ 4:00 pm

EST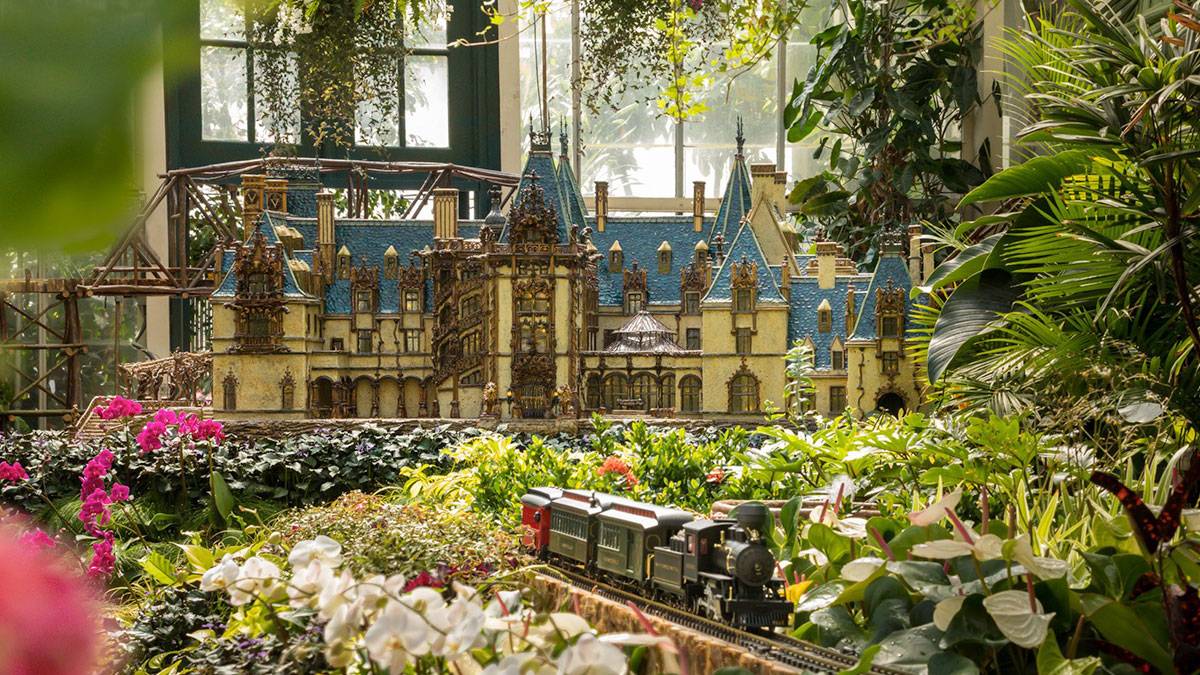 Embark on a one-of-a-kind, fun-for-all-ages journey to one of Biltmore estate's most sought-after exhibitions. The railway tracks weaving through the Biltmore estate's Conservatory and Antler Hill Village offer guests a special look at the structures and stories connected with the Biltmore, its founder George Vanderbilt, and his family. 
Date and Time
The exhibition is open from March 09, 2022, to February 20, 2023, from 9 AM to 4 PM EDT.
Location
At the Conservatory and Antler Hill Village inside Biltmore. 
Package Your Biltmore Trip Tickets
Access to Biltmore Gardens Railway is included with admission tickets to the Biltmore Estate. Below are a few more nearby destinations to complete your Asheville trip itinerary:
Downtown Asheville Electric Bike Tour
Autumn Color in the Blue Ridge Photography Experience
Landscapes & Waterfalls Photography Experience
About Biltmore Gardens Railway
The Biltmore Gardens Railway takes Biltmore guests traveling around miniature replicas of some of the most iconic landmark structures around the world and impressive reproduction models of Biltmore estate's very own historical structures. 
At the Antler Hill Village, the large-scale model train tours guests to an exhibition of beautifully handcrafted replicas of the Eiffel Tower, London's Tower Bridge, and more European landmarks, which the Vanderbilts visited during their travels.
The six separate railroad tracks weave through miniature replicas of the estate's landmarks at the conservatory, including a replica of the conservatory itself, the Biltmore House, and more. The conservatory is also home to exotic greenhouse botanicals, many of which bloom year-round.
COVID Information
Safety remains a top priority at Biltmore. Per federal mandate, face coverings are still required while on the Biltmore House parking lot shuttles and The Inn shuttles. Visit the Biltmore estate's official website to get the latest health and safety guidelines updates.
Experience Biltmore Gardens Railway
The structure replicas at the Conservatory and the Antler Hill Village are made of various natural elements harvested from the Biltmore estate grounds. Some materials used to create the stunning replicas include leaves, bark, and twig. 
Fun Fact: It took artists 3,745 hours to complete the exhibition at the conservatory alone.
Both Biltmore Gardens Railway exhibits at the Conservatory and the Antler Hill Village are kid-friendly sights when in the Biltmore.
Related Events