July 1, 2022

-

July 4, 2022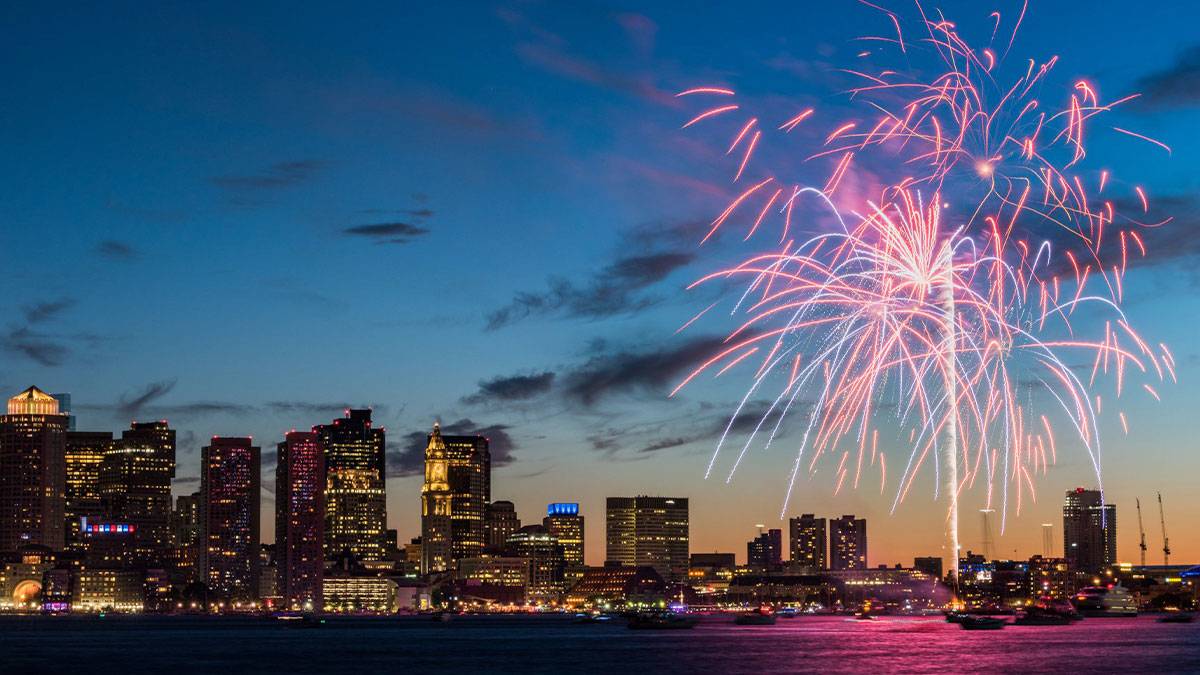 Nothing tops the 4th of July events in Boston. Expect exciting historical reenactments, an array of live concerts, and lavish fireworks show at the home of the very heart of the American Revolution.
Drawing millions of visitors every year, this Independence Day festival is the largest in the country. Prepare for a flag-raising ceremony and parade, stroll the historic freedom trail, and look at the centuries-old artifact that plays a huge part in our nation's history.
Dates and Details
Boston Harborfest - July 1-4th, 2022
This summertime tradition celebrates Boston's revolutionary history. Show your patriotism by attending the flag ceremony and joining a parade that heads to the Granary Burial Ground proceeding to the Old State House. Watch talented artists showcase Boston's lively music scene. Plus, explore the city's freedom trails and historic sites.
Parade of Lights - July 2nd, 2022
Prepare for a fun parade of illuminated nighttime boats at the Parade of Lights. These decorated features will cruise through Boston's Inner Harbor.
USS Constitution Turnaround - July 4th, 2022
Honor the Old Ironsides with a boat cruise where you get an up-close view of the top deck and the berth area of the USS Constitution. This oldest warship ship offers a free 30-minute tour to the public.
Boston Tea Party Ships and Museum - July 1-3rd, 2022
Witness the events that changed the course of American history at this museum—experience historical reenactments and interactive displays during your visit. Plus, marvel at the historical artifacts, such as a full-scale replica of the 18th-century vessels.
4th of July Spectacular & Pops Concert
Innovative fireworks display and moving orchestra show await those who'll head out to Boston this Independence Day. Watch the lights paint the night sky with colors and feel the sounds of real cannons and church bells.
Covid-19 Information
Face masks are no longer required even while indoors.
Experience 4th of July Events in Boston
Boston is a historic site that goes all out during Independence Day. Visit the city and experience a one-of-a-kind holiday celebration. Also, you can explore its other attractions with the entire family.
Related Events