Not all the skyscrapers in New York City are made of glass and marble. This sign, hanging on the wall of the famous Carnegie Deli, pretty much says it all. The sandwiches here are massive, towering stacks of meat and cheese – and they're delicious.
Have you ever stood in line for a sandwich? You will at Carnegie Deli New York City, especially during the lunch rush.  Seating is a bit run-amok, squeezed into rooms lined with headshots of celebrities like Vicki Lawrence, Alec Baldwin and David Hasselhoff. You might share a table, as I did during lunch, and if your party is large you might not all be seated together. The staff is on top of the rush – they're used to it – and the experience is all very New York City: loud, crowded and fast-paced.
The Carnegie Deli menu is large, lengthy and pricey. But there's a reason, I'm told, as the portions are supposed to match the prices. As I look at orders being served, I'm starting to believe the hype. As this was my first time at Carnegie Deli, my chatty waiter recommended the corned beef and pastrami – otherwise known as the "Woody Allen." Two other options were tempting my tummy: the Carnegie Famous Reuben and Big Macher Turkey Club. Munching on complimentary half and full sour pickles (the half were my favorites), I decided to go with the Famous Reuben, corned beef style. Hey, it's famous for a reason right? And with a price of $27.95 it must be the Reuben-to-beat-all-Reubens.
My expectations as high as the sandwiches being served, the almost-laughable portion size sandwich arrived. Start with rye bread, add a pound of hand-carved corned beef, pile on the sauerkraut and then a pound of melted Swiss cheese. That's the Reuben.
Suddenly it made total sense it was served open face, as there was no way I could've are it otherwise. Fork in hand, my first bit of warm, ooey-gooey cheese, savory corned beef and pickled sauerkraut was delicious. In fact, I couldn't put my fork down. I even tried dipping my piled-high-fork in the Thousand Island dressing provided – and liked it. Which says a lot, as normally I'm a strict mustard-only Reuben girl. This dressing complimented all the other flavors, wasn't overpowering and didn't have a heavy mayonnaise flavor. My pride a bit bruised, I could finish only a quarter of the sandwich. I tried to eat more. I went back for more bites. But in the end the sandwich one. No one expects you to finish, though. The mountain-sized sandwiches are part of the shtick.
If you can, try to save room for dessert. Carnegie Deli New York City is just as famous for their cheesecake, something I soon learn as I watch a wedge of cream cheese filled cheesecake topped with strawberries be delivered to a nearby table. For 11.99 a slice, regular, strawberry-, blueberry-, or cherry-topped cheesecake could be all mine. Feeling full yet still craving a bite, I order the strawberry cheesecake. My eyes are cartoonish wide as I look at the cheesecake before me, and they widen with delight at the dense yet creamy, sweet yet slightly tart flavor.
Just-ate-thanksgiving-style stuffed, my meal at Carnegie Deli New York City was complete. The landmark deli, serving meat stacks since 1937, is a throwback in many ways. From the style of sandwiches to the cash-only register, tradition is the meat of the Carnegie Deli experience.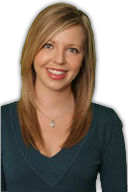 Ashley is Reserve Direct's travel expert, visiting New York City to find the best travel tips, money-saving deals and insider information. With over 10 years of experience in first-hand-travel adventures, she shares her stories, advice, and current events to help you stay in the know.