Join the merriment of Christmas Town at Busch Gardens Williamsburg. The theme park transforms into a winter wonderland during this holiday event, bringing an entirely new experience to Williamsburg park goers. Open November 16, 2019, through January 5, 2020, Christmas Town Williamsburg celebrates the holidays with live Christmas shows, holiday-themed rides and attractions, scrumptious treats, unique gifts, and dazzling light displays.
The world's most beautiful theme park will be aglow with ten million twinkling lights. In addition, entertaining shows, delectable foods, and beautiful sights and sounds create the perfect holiday atmosphere. Fan favorites that return to Christmas Town Williamsburg include: Santa's Workshop featuring Santa and Mrs. Claus, and Mistletoe Marketplace, a traditional outdoor German market featuring artisan-made crafts and gifts for everyone in the family.
Christmas Town Williamsburg Shows
Throughout the park are Christmas shows for the whole family. See spectacular light shows and hear your favorite holiday songs at Christmas Town Williamsburg shows. Note that reserved seating is available so you can book in advance.
Believe: New for 2019, guests can experience the beautiful sounds of Christmas Town's pianist playing festive Christmas carols.
Deck the Halls: Experience the season's joy and warmth with Deck the Halls, a live musical tribute to Christmas traditions. Dance and sing along with Frosty the Snowman, animated toy soldiers and the park's festively attired performers.
Gloria!: Contemporary and traditional songs, from the park's finest talent, merge to highlight and celebrate the true meaning of Christmas and retell the story of the first Christmas.
O Tannenbaum:  Enjoy a multi-colored spectacular light show during O Tannenbaum. Gather with friends around our majestic 50-foot Christmas tree, sip a hot beverage and dance to the booming holiday musical score. The iconic tree is the centerpiece of the holiday event at Busch Gardens.
Scrooge No More: Join Scrooge live on stage in an all-new musical at the Globe Theatre as he is swept away by the ghosts of Christmas past, present and future, who teach him the importance of family and friends being together at Christmas.
Elmo's Christmas Wish: Head over to Sesame Street Forest to see the Cookie Monster, Rosita, Grover, and Zoe help Elmo find his Christmas wish.
'Twas that Night: This is a full scale ice show that re-imagines the magic of Christmas Eve and the classic poem A Visit From St. Nicholas. Combining the grace of professional figure skating with cherished Christmas music, original holiday songs and magnificent visuals, the show stars world champion skater Elvis Stojko.
Christmas Town Williamsburg Attractions
Special attractions are set up just for Christmas Town. Make your way through the twinkling lights displays and see live penguins, visit Santa at his workshop, or do a little holiday shopping at Mistletoe Marketplace.
Mistletoe Marketplace: Visit Mistletoe Marketplace in the North Pole area where you can stroll through a traditional German outdoor market and find a unique treasure for everyone on your Christmas list.
Artisans of Italy: Located in Italy, guests can browse master artisans' handcrafted and handprinted Capodimonte porcelain flowers, jewelry, and traditional ornaments.
Wine Tastings: Guests of age can enjoy wine tastings at La Belle Maison (France), Acadia Traders (France), German Gifts (Germany), Mistletoe Marketplace (North Pole), and Bella Casa (Italy). Note that wine tastings are an additional fee.
More Christmas Town Williamsburg Attractions
Rudolph's Winter Wonderland: New this year, Rudolph can be found at Rudolph's Winter Wonderland in Holiday Hills, where guests can take photos with him and his friends Clarice, Bumble and Yukon Cornelius. The fun doesn't stop there, though. Play themed games like Bumble's Snowball Toss and enjoy some hot cocoa and a cinnamon bun at Cocoa Café.
Santa's Fireside Feast: The grand dining room of Castle O'Sullivan springs to life as Santa and Mrs. Claus host the most intimate and exclusive event of the season, Santa's Fireside Feast. Guests gather cozily around the majestic castle as Santa captures the attention of the entire family while recounting a classic Christmas story.
Santa's Workshop: Santa and Mrs. Claus are waiting for your visit. Excitement will build as you peek through snow-crested windows into Santa's study, nestled between two nearby reindeer stables. Elf attendants greet the eager children who are invited to sit on Santa's lap and pose for a classic Christmas photo. It will forever capture the moment's joy and wonder.
Traditions Tree Maze: New for 2019, Christmas Town's Tree Maze next to Festhaus combines nearly 500 freshly-cut trees with winter traditions from around the globe.
This list doesn't even cover all of the activities and treats available to guests! Also, many of Busch Garden's signature rides will be open during Christmas Town Williamsburg, so don't forget to bring your sense of adventure!
Visit Christmas Town Williamsburg This Holiday Season
Christmas Town is open on select nights from November 16, 2019 to January 5, 2020, excluding Christmas Day. Purchase a single day ticket to spend the evening at Christmas Town Williamsburg. Moreover, you can purchase online or by calling us at 888-590-3021.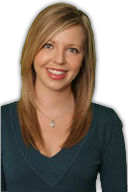 Ashley is Tripster's travel expert, visiting Williamsburg to find the best travel tips, money-saving deals and insider information. With over 10 years of experience in first-hand-travel adventures, she shares her stories, advice, and current events to help you stay in the know.