The summer season is officially here, and that means it's time to take the kids on a family vacation. Branson, Missouri is a wonderful family vacation destination, offering a variety of activities that cater to the 12 and under set. This summer, take advantage of all of the things to do in Branson and your kids won't have time to say "I'm bored.
What to See
Branson shows have a variety of themes, but there are several that really capture the attention of children. One of the great animal shows to take kids to is Grand Country's Amazing Pets, featuring a troupe of trained dogs and housecats, plus a wily monkey named Frankie. This show has a lot of audience participation and kid-friendly interaction, which makes for a lot of laughs and makes the kids in the audience feel like a part of the show. Another top choice in the Branson kids shows category is the Acrobats of China. The dazzling acrobatics, mystical magic and unique talents featured in this production will keep the little ones spellbound.
A few of the other Branson kid attractions that are summer-time favorites include the Dixie Stampede Dinner and Show, Moses at Sight & Sound Theater, and The Haygoods.
What to Do
Attractions for kids in Branson MO are also easy to find, as Branson strives to provide a family friendly vacation for those of all ages. One of the top Branson MO attractions is Silver Dollar City. During the summer season they host a Star Spangled Summer, a celebration geared especially towards kids that includes special shows, extended park hours and appearances by everybody's favorite friends, including SpongeBob Squarepants, Scooby Doo, and Dora and Diego. Plus, Silver Dollar City is home to The Grand Exposition, an area of the park with 10 family rides including the Magnificent Wave Carousel and The Royal Tea Party. Children also love to play around at Fireman's Landing, the newest section of the park offering big thrills for little ones.
Other Branson kid attractions include Kids Kountry by The Track, which specializes in rides geared towards kids 2-7 years of age, including go-karts kids can drive and pint-size amusement rides. Their sister parks are also ideal for family fun, offering bumper boats and cars, high-speed go-karts, arcade games and more. White Water, Branson's only outdoor water park, also has several areas that cater to the little ones. Little Squirts Waterworks, Rain Tree Island and Splash Island are all especially designed for little tykes.
Where to Stay
When on a Branson vacation there are a number of places to stay, although there are a couple of Branson hotels that make playing where you stay an added bonus. The Grand Country Inn & Indoor Waterpark, with its 20,000 square-foot indoor waterpark and additional on-site entertainment options like indoor mini-golf and a two-story arcade, is a great choice for families. Castle Rock Resort and Indoor Waterpark features a 30,000 square foot indoor waterpark with lazy river, two water slides and two 500 gallon dump buckets. The Welk Resort Branson has a 10,000 square-foot Splashatorium with waterslide and interactive splash zone, plus seasonal outdoor mini-golf which is free to guests. Another great option is Still Waters Resort, featuring a zero-entry pool, 15 foot waterfall, three outdoor pools, a pebble beach and free kayaks, paddleboats, inner tubes and bikes.
Branson Kid Attractions Make Vacation Fun
With so many things to do in Branson, it's easy to see why families choose to vacation here again and again. This year, choose Branson for your next getaway for a fun-filled family adventure.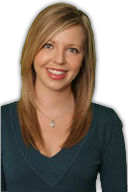 Ashley is Reserve Direct's travel expert, visiting Branson to find the best travel tips, money-saving deals and insider information. With over 10 years of experience in first-hand-travel adventures, she shares her stories, advice, and current events to help you stay in the know.