One of the best ways to get a taste of the Smoky Mountains is by dining at local restaurants. Infused with flavors you can't find anywhere else, along with southern hospitality and homegrown traditions, local restaurants in Gatlinburg, Tennessee are some of the best places to eat. Luckily, there are a lot of non-chain restaurants in the Smoky Mountains. To help you narrow down your options, I've selected six of the best places to eat in Gatlinburg serving local flavor.
The Peddler Steakhouse
Once Gatlinburg's best kept secret, The Peddler Steakhouse has grown into a tradition for visitors and locals alike. The history of The Peddler is entrenched in its walls, with the core of the restaurant the original Ogle Cabin. An outstanding menu accompanies the amazing history of the steakhouse. Fill your plate at the all-you-can-ear salad bar, then dine on the mouth-watering New York strip steak. Save room for dessert, though, because the extensive dessert list is sure to tempt your sweet tooth.
Greenbrier Restaurant
Looking for an option off the beaten path? You've found it! Greenbrier Restaurant is tucked away from Downtown Gatlinburg, offering guests a warm, inviting atmosphere. Appalachian character adds charm to the historic dining establishment, which was originally built as a cabin in 1939. A great option for adults and couples, menu options range from a juicy prime rib to a perfectly seasoned mountain trout. An excellent wine list, as well as full bar including after dinner coffee drinks, accompanies the selections at Greenbrier..
Buckhorn Inn Restaurant
Fine-dining and luxury combine at Buckhorn Inn for an upscale experience guests rave about. Inventive regional cuisine is the signature of the restaurant, with southern selections dotting their prix four-course meal. Each day, the menu changes. Rack of Pork with Cumberland Sauce and Cheese Ravioli with Gulf Shrimp and Smoked Salmon Cream are two of the latest creations. Price for per person for the four-course feast is $35.
Pancake Pantry

Gatlinburg is stacked with pancake houses. The Pancake Pantry stands out above the rest, consistently voted a favorite with both visitors and locals. Breakfast is legendary, with options so numerous it can be hard to know what to order. From wild blueberry pancakes to apple walnut crepese, you really are in for a treat at this breakfast hotspot. Be prepared for a wait, though. People line up to get a taste of the first Gatlinburg pancake house.
Best Italian
If you put "best" in your restaurant name, you're setting high expectations. Luckily, Best Italian lives up to the hype. Serving the area for over 30 years, they are well known for their garlic rolls and pizza which are served at a reasonable price. New York Style Pizza, piled with your choice of toppings, always hits the mark. Not in the mood for pizza? A wide-ranging pasta menu includes selections such as Veal Florentine and Chef Paul's Seafood Medley, as well as classics like spaghetti and meatballs and lasagna.
The Restaurant at Buckberry Creek
Everything at Buckberry Creek is top-notch, from the restaurants sweeping views of the mountains to the ambiance and fine dining menu. Breakfast, lunch and dinner is served here, so you have a wide array of culinary experiences to choose from. The innovative menu changes daily, and uses only the freshest local and seasonal ingredients. To give you an idea of the food served at Buckberry Creek review the sample dinner menus available online.
Dine at any of these local restaurants in Gatlinburg for a unique taste of the mountains.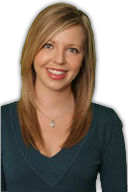 Ashley is Reserve Direct's travel expert, visiting Gatlinburg to find the best travel tips, money-saving deals and insider information. With over 10 years of experience in first-hand-travel adventures, she shares her stories, advice, and current events to help you stay in the know.