Attending a Broadway show is a quintessential New York City experience. The bright lights of the marquees are known worldwide, as is the stream of talent that fills its stages. More and more shows take over Broadway each year. And each creates a fandom all its own.
When you visit a city with the most award-winning theater district in the world, it can be hard to decide which show to see. They're all SO good. However, some are surefire standouts that are more than a show—they're a moment.  Join the experience with this guide to the best Broadway shows in NYC.
1) Hamilton
When Hamilton debuted in the fall of 2015, it immediately became the hottest ticket in town. From the creative genius of Lin-Manuel Miranda is a hip hop masterpiece, with an entirely new spin on the story of founding father Alexander Hamilton. Through inventive songs and storytelling, the triumphs and scandals of Hamilton's life are given new breath. Accordingly, his dealings with George Washington, King George III and even Aaron Burr create a historical perspective unlike any other.
2) Wicked
We've all heard the story of Oz. But, long before Dorothy made her arrival there was already a story brewing between the two witches of Oz. Wicked turns the table on the old tale, showcasing the journey between two unlikely friends who grow to become the Wicked Witch of the West and Glinda the Good. What were they before the labels, though? The answer will surprise you. As one of the best Broadways shows in NYC, Wicked is a show with heart, courage, and, of course, magic.
3) The Lion King
The cartoon version of The Lion King is one of the all-time Disney classics. The transformation of a cartoon to a stage play sounds impossible. However, through the vision of one of the most acclaimed creative teams on Broadway it is artfully done. So much so, that the Broadway show is able to pull more emotion and heart from a cartoon than I ever thought possible. In addition, watching Simba, Mufasa, Scar and all of the other memorable characters come to life is truly awe-inspiring. I still marvel at the ability of these actors to give such animal-like prowess to their performances. It's a remarkable production, and is easily one of the best Broadway shows in NYC.
4) The Color Purple
As the 2016 Tony Award winner for Best Musical Revival, The Color Purple is getting rave reviews from audiences and critics alike. It's is one of the newest productions on this list, but is a familiar story thanks to the book and movie of the same name. During the stage musical, which spans four decades and three continents, join the journey of Celie. Her evolution is a heart-wrenching story of redemption, faith and family.
5) Aladdin
I wonder if Walt ever knew Disney and Broadway would be such a good match. Aladdin soars to new heights in this screen-to-stage adaptation, thanks in large part to its seriously talented cast. Adam Jacobs (Aladdin), Courtney Reed (Princess Jasmine) and James Monroe (Genie) have been with this show since opening in March 2014. Their chemistry is at the heart of this show. Monroe as Genie excels, too, with a high-energy performance that shines on numbers such as "Friend Like Me." As one of the best Broadway shows in NYC, Aladdin treats guests to a "whole new world" of theater.
This year Hamilton has been the hottest ticket in town. Next year, who knows what the next big hit will be! One things for sure, though. When it comes to the best Broadway shows in NYC, Reserve New York City has you covered.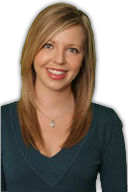 Ashley is Reserve Direct's travel expert, visiting New York City to find the best travel tips, money-saving deals and insider information. With over 10 years of experience in first-hand-travel adventures, she shares her stories, advice, and current events to help you stay in the know.