Summer has arrived in Branson! This means one thing: it's time for vacation! Families flock to this destination for the laid-back yet entertaining atmosphere teeming with Midwestern hospitality. Some Branson attractions, like Silver Dollar City, are nationally known and easy to make a part of your itinerary. Other Branson activities might not be so familiar, which is where this handy checklist come in to play. Browse this list of activities in Branson MO for families to plan your vacation and get a head start on your family fun adventure.
1) __ Ride one of Silver Dollar City's thrilling coasters such as Outlaw Run, WildFire and PowderKeg.
2) __ Indulge in a frozen custard concoction at Andy's.
3) __ Play a round of putt-putt at one of Branson's mini-golf courses. Recommendations include Lost Treasure Golf and Dinosaur Canyon.
4) __ Spend the day at the beach within reach – White Water!
5) __ Pose for a picture with a Transformer at Ripley's Believe It or Not Museum.
6) __ Captain a Ride the Ducks boat on Table Rock Lake.
7) __ Race go-karts at one of The Track Family Fun Park locations.
8) __ Watch the Harlem Globetrotters perform basketball tricks at Silver Dollar City.
9) __ Stomp, clap and cheer your side to victory at the Dixie Stampede.
10) __ Stay at waterpark resort like Grand Country Inn, Castle Rock Resort or Welk Resort for endless aquatic fun.
11) __ Eat at Billy Bob's Dairyland for the best burgers and shakes in Branson.
12) __ Rent a boat at the State Park Marina or Long Creek Marina to cruise around and swim at Table Rock Lake.
13) __ Visit the Promised Land Zoo, Butterfly Palace or National Tiger Sanctuary to view creatures large and small up-close.
14) __ Go underground into the cool caves of Missouri at Marvel Cave and Talking Rocks Cavern.
15) __ Let the little ones experience the all-new Fireman's Landing at Silver Dollar City.
16) __ Watch a whale swim above you at the story of Jonah at Sight and Sound Theatres.
17) __ Swim at Moonshine Beach on Table Rock Lake.
18) __ Take a ride on Parakeet Pete's Waterfront Zipline at the Branson Landing.
19) __ Buy some old-fashioned candy at Dick's 5 & 10 in Downtown Branson.
20) __ Dine at the newly opened Pasghetti's for a visual and culinary treat.
Use this activities in Branson MO check list to make the most of your Branson vacation.  From fun in the sun to one-of-a-kind attractions, this vacation destination is the place to be this summer.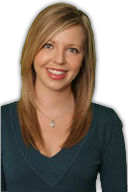 Ashley is Reserve Direct's travel expert, visiting Branson to find the best travel tips, money-saving deals and insider information. With over 10 years of experience in first-hand-travel adventures, she shares her stories, advice, and current events to help you stay in the know.