To ensure a memorable family vacation, complete these 7 simple steps.
When your family decides to vacation in Branson, MO, you're guaranteed a trip bursting with fun, laughter, and lifelong memories. Between the abundance of kid-friendly activities and the spacious great outdoors, a Branson family vacation has something everyone can enjoy.
1. Book a Family-Friendly Branson Hotel
When vacationing in Branson, your hotel isn't just a place to lay your head at night. It's a continuation of the fun! Branson is filled with family-friendly hotels offering a myriad of fun activities and amenities for you and your children.
Reserve your stay at one of these thrilling Branson hotels:
From endless aquatic adventures to comfortable accommodations, these Branson hotels have everything your family needs for an exciting stay.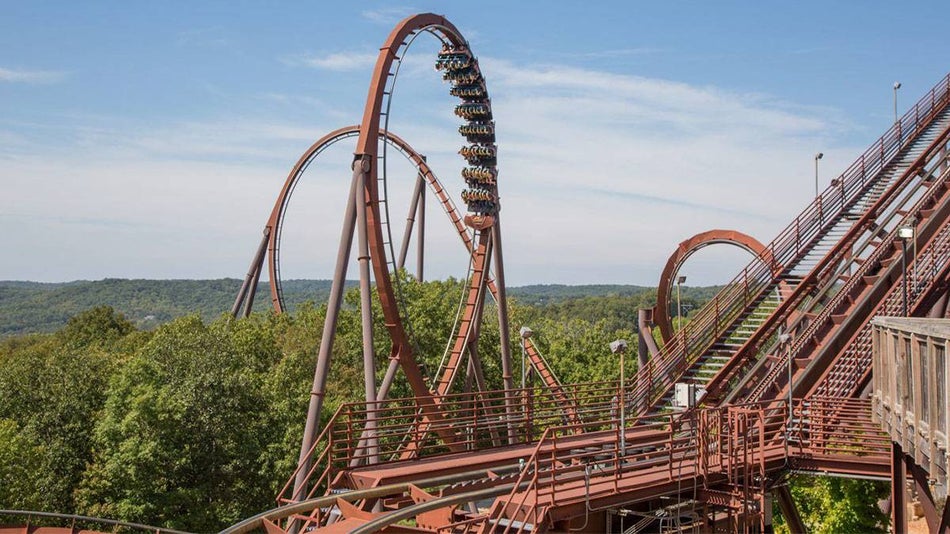 2. Spend a Day (or Two) at Silver Dollar City
A Branson family vacation would not be complete without grabbing Silver Dollar City Tickets. Known as the top attraction in Branson for more than 50 years, a trip to this amusement park must be on your itinerary. Featuring riveting entertainment, thrilling rides, and food that is to die for, Silver Dollar City packs in the fun and adventure.
Since you're traveling to Branson with your family, you might be thinking about how all those admission tickets will add up. Don't worry! There are multiple ways to save big at Silver Dollar City. The first being to purchase your tickets through Tripster!
Remember, if you visit after 3:00 pm on your first day, you can also visit again the next day completely free. Talk about a deal!
3. Check Out Branson's Kid-Friendly Attractions
No matter if your family loves to explore the outdoors or exploring educational museums, Branson offers a wide range of kid-friendly fun. For the ultimate Branson family vacation, purchase your tickets to these amazing attractions:
However, you don't want to spend the majority of your vacation waiting in ticket lines, do you? I recommend purchasing your family's Branson attraction tickets in advance.
You can skip the line and spend more time with your family enjoying all that the Ozarks have to offer.
4. Get Tickets to a Branson Show
If you haven't already heard, Branson is the home of incredible, Broadway-level productions. When you reserve your seats for any of the Branson shows, you'll be astounded at the professional talent, detailed sets, and high-quality technology used in each performance.
When planning a Branson family vacation, you'll want to secure your seats for top performances such as:
Trust me—you do not want to miss these shows!
5. Explore the Ozarks
When you're on vacation, the last thing you want to do is be stuck inside all day. Plus, who wants to stay inside when you're visiting the beautiful Ozarks? From captaining a boat on Table Rock Lake to hiking, there is a multitude of outdoor adventures awaiting your family in Branson.
If you're looking for an adventure through the great outdoors, check out these exhilarating opportunities:
Of course, the greater Branson area is home to several state parks with camping spots, hiking trails, and more.
6. Take Advantage of Free Activities in Branson
With all that Branson offers for family vacations, it's understandable to be concerned about your budget. But fear not! In addition to the ever-expanding list of attractions in Branson, there is also a multitude of free things to do. To take a break from spending, check out these free activities in Branson:
Discover Table Rock State Park
Stroll through Henning State Forest
Exploring Historic Downtown Branson
Ride the Discovery Trolley
There's no need to break the bank for a Branson family vacation with so many free activities at your fingertips.
7. Shop Until You Drop
On the other hand, if you have money to spend, Branson's the place to be! Featuring Tanger Outlets, Branson Landing, local stores, and more, shopping in Branson is a lot of fun. You can find everything from souvenirs to the latest brands during your shopping adventure.
Start Planning Your Branson Family Vacation
When you follow our 7 simple steps for a fun Branson family vacation, you're guaranteed to experience a memorable vacation. Start planning your trip today with Tripster Branson!