I'm a theme park nut. And really, what's not to like? Thrilling rides, exciting shows and indulgent food are at every turn. At Busch Gardens Williamsburg, which has been rated the most beautiful theme park in America again and again, the appeal is even higher.
However, even at this park it's all too easy to mess up your day by not being in-the-know. Don't let that happen to you! These Busch Gardens Williamsburg tips will help you navigate the do's and don'ts of this European-themed amusement park.
1) Don't Buy Your Tickets at the Gate
This is the first epic fail to avoid. You'll pay full price at the gate. Who wants to do that? Book your tickets in advance with Tripster to save you time and money. Currently, Busch Gardens one-day tickets are only $65 for adults. That's $25 lower than what you'll fork over if you pay the day you play. Plus, the tickets are barcoded so you simply go straight to the gate, scan and go. So easy.
2) Do Scream Your Face Off
There's no doubt about—Busch Gardens has some seriously excellent thrill rides. If you can only muster the courage to ride one, ride Griffon. And get ready to scream! A 205-foot, 90-degree, 75mph free fall will make your pulse pound and belly flip. Best (or worst) of all, is the anticipation before the drop.
Of course, roller coaster junkies need even more of a fix. Therefore, check out Apollo's Chariot, a super smooth steel coaster with drastic drops, as well as Loch Ness Monster, a double-looping coaster with 60mph speeds and a 114-foot drop. I can't leave out Verbolten though—that would be verboten! The multi-launch, indoor/outdoor roller coaster combines a tour of the autobahn with a multi-sensory dash through the Black Forest. It's more than a roller coaster—it's an experience!
3) Don't Skip the Shows
Most people spend their day hopping from ride to ride, totally skipping the entertainment on-hand. Big mistake. Huge.
For one, Busch Gardens, with its European-theme, has a unique advantage over other parks: culture. The shows at this park feature the arts, music, customs and pop culture of our friends from across the pond. Britmania take guests on a musical journey through the root of rock 'n roll, while OktoberZest is an acrobatic showcase set in a German brewer's village. Trust me when I say these shows can't be found at any other amusement park.
4) Do Stay Late for Fireworks
During the summer season, roughly Memorial Day to Labor Day, Busch Gardens hosts nightly firework shows. With this in mind, I recommend arriving later in the day so you have plenty of stamina to stay up late. The park comes alive at night, with roaming entertainment and light shows. Similarly, riding roller coasters in the dark makes them a little bit more terrifying and that much more fun! Firework shows generally occur at 9:30 pm, so plan accordingly.
5) Don't Miss Busch Gardens Festivals
As if Busch Gardens wasn't entertaining enough, they go ahead and add festivals to the mix just for good measure. Most festivals, like the Oktoberfest-themed Bierfest and Food & Wine Festival, are free with admission to the park. Howl-O-Scream, a terrifying Halloween-centric event, is also included with Busch Gardens One-Day admission.
In fact, the only festival requiring a special ticket is Christmas Town. This transformative holiday event turns the park into a winter wonderland inspired by the European towns Busch Gardens recreates. It's a must-do during any Williamsburg Christmas vacation.
6) Do Eat at the Park
Theme parks aren't always known for their food. It can be overpriced, basic and bland. Luckily, that's not the case at Busch Gardens Williamsburg. Yes, they may have the standard burgers, pizza and chicken fingers fare, but there's also a thriving culinary scene.
The European influence of the park has carved out a smorgasbord of flavors from around the globe. Menu staples range from English fish and chips, handmade pasta from Italy, savory crepes from France and more. One tip: Pace yourself!
7) Don't Forget to Be KIDsiderate
What does KIDsiderate mean? It's Busch Gardens' promise to make your visit a family affair. The park embraces the challenges of parenthood with strollers, baby changing tables, nursing rooms and kid-sized menu options. In addition, there's a height-check station at the entrance of the park so you can easily find out which rides fit your kids. KIDsiderate also refers to designated areas designed especially with little ones in mind. Land of the Dragons and the Sesame Street® Forest of Fun are two park areas that are bursting with kid fun.
Keep Our Busch Gardens Williamsburg Tips in Mind
With these Busch Gardens Williamsburg tips, you know what to do—and what to avoid—during your day at the park. Now, you're ready to spend the day at one of the most enchanting amusement parks on the East Coast.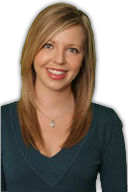 Ashley is Reserve Direct's travel expert, visiting Williamsburg to find the best travel tips, money-saving deals and insider information. With over 10 years of experience in first-hand-travel adventures, she shares her stories, advice, and current events to help you stay in the know.